10 luxury cars only millionaires can buy
Thinking of buying a new car? Check out the most exclusive models on the market that you can buy by winning the lottery
---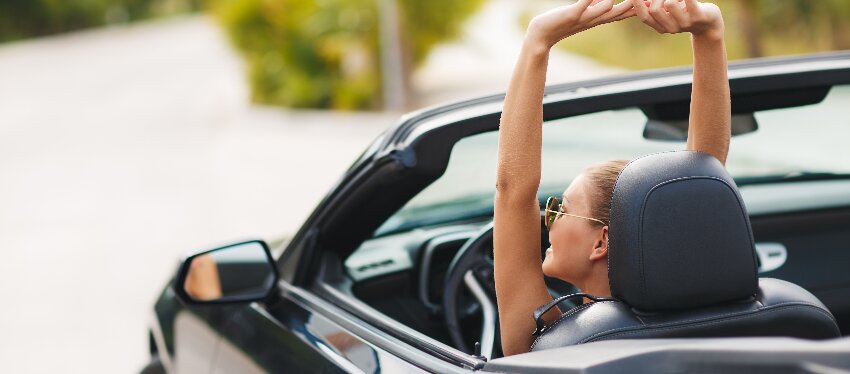 Sports cars, off-road, classic, technological, electric: no matter what your tastes are, we all dream of buying a new car if we win the lottery. For many, a car is much more than just a simple means of transport: it's luxury, innovation, adrenaline, comfort, moments shared with friends and family, etc.
There are some cars so luxurious and exclusive that only millionaires can afford them. But, as with every lottery draw, there could be a new millionaire overnight, how about taking a look at the most luxurious cars on the market, in case you happen to be the next lucky winner?
In this post, you will discover the 10 most luxury cars you can buy in 2022. We won't include collector cars or cars that are currently off the market. Any of these cars can be found for sale today... as long as you can spare a few million!
Rolls-Royce Boat Tail, the world's most expensive car in 2022: $28 million
This luxurious convertible, which takes its inspiration from the elegant Rolls models of the late 1920s and early 1930s, has become the new world's most expensive car you can buy today. It won't be available for long though, as the brand has announced that only 3 units will go on sale worldwide, of which 2 have already been confirmed. So, if you win the lottery, don't waste too much time in securing the last one!
According to the brand itself, it is the perfect fusion between a car and a boat, hence its curious name. All the models in this edition are one-off, meaning that each one is made specially for its buyer. Can you imagine having a car that is unique in the world just for you?
Bugatti Chiron Super Sport 300+: $3.9 million
In tribute to the Bugatti Chiron, which in 2019 was the first car to break the 482-km/h (300-mph) barrier, Bugatti is launching this year a limited edition of 30 Chiron Super Sport 300+ cars, exclusive supercars with the characteristic orange stripes that made its first models so famous. Unlike these, however, they increase the power output of the W16 8.0-litre and deliver some 1,600bhp, 100bhp more than the conventional Chiron.
Lamborghini Countach LP800-4: $2.6 million
To commemorate the 50th anniversary of the legendary Countach model, the Italian car company Lamborghini, which has become synonymous with luxury and elegance around the world, has announced the creation of 112 examples of this modern interpretation of the classic 1970s model.
With an output of 814 hp (599 kW), a maximum speed of 355 km/h and acceleration to 100 km/h in 2.8 seconds, any lover of power and speed will wish they could step on the accelerator of this luxury limited model.
Pininfarina Battista: $2.4 million
What to say about this masterpiece of Italian coachbuilding? One of the most powerful cars but powered by an electric propulsion system developed in collaboration with Rimac, which allows it to reach 350 km/h with an acceleration of 96 km/h (60 mph) in less than 2.0 seconds. But if you win the lottery and you are thinking of buying one of these supercars, don't hesitate too long: only 150 units will be produced and sold worldwide.
SSC Tuatara: $2 million
Although it attempted to become the fastest car in the world, it fell just short of the 490 km/h barrier currently held by the Bugatti Chiron, as the track where the attempt was made proved to be too short.
Either way, this supercar is still one of the most exclusive cars you can get your hands on in 2022 if you win the lottery. Built by SSC North America, it has a 6.0-litre twin-turbo V8 engine, seven-speed automatic gearbox and rear-wheel drive - a real adrenaline rush!
Ferrari SF90 Spider, the most expensive hybrid on the market: $558,000
Owning a Ferrari has been the ambition of more than one car lover. This Italian supercar brand has produced some of the world's most famous racing and sports cars. Today it is trending again, this time by introducing the most expensive hybrid model on the market, the Ferrari SF90 Spider.
It is the perfect car for those looking for the highest technological innovations in the automotive sector, but without losing the elegance and versatility of a good convertible. With a hybrid power output of 162 kW, V8 engine and acceleration to 100 km/h in 2.5 seconds, it is undoubtedly one of the best hybrid cars available today.
Rolls-Royce Ghost Black Badge, the most expensive sedan in 2022: US$443,000
If, instead of sports cars and convertibles, you prefer the comfort of luxury sedans, then you can't miss the opportunity to buy this fantastic Rolls-Royce model when you win your first million, as it is the most expensive sedan in the world. This sleek, sophisticated black model comes with a 6.7-litre V12 engine, producing 592bhp and capable of reaching 60mph in less than 5.0 seconds.
Mercedes-AMG GT Track Series: $405,000
The famous German car brand Mercedes Benz couldn't be left out of this ranking, with its AMG GT Track Series model, the most expensive track supercar on the market. However, only a total of 55 units will be offered for sale, so don't delay in getting yours if you want to start your own collection. Although it's a track-only model, it's still an attractive prospect for those speed-loving millionaires who can afford to indulge a few treats.
Bentley Bentayga EWB Azure Edition - the most expensive SUV on the market: $241,900
Following the success of the first Bentayga model in 2015, which was the brand's first venture into luxury SUVs, this new edition aims to make an even bigger mark by becoming the most expensive SUV of the moment. It is one of the most comfortable and luxurious models, with major innovations to enhance the wellbeing of its occupants, with more space, Bentley's latest propulsion technology and driver-assistance features, among others.
Lucid Air Grand Touring Performance, the most expensive 100% electric car on the market: $180,500
For the most environmentally conscious millionaires and lovers of the latest technologies, the Grand Touring Performance model arrives as the fastest and most exclusive version of the Lucid Air, being also the most expensive 100% electric car at the moment, one of the toughest competitors of the famous Tesla Model S. Its exclusive lithium-ion batteries, with 900 volt technology and 350 kW recharging, allow 483 kilometres (300 miles) to be recharged in just 21 minutes, allowing up to 718 kilometres (446 miles) in EPA cycle.