4 mistakes you can avoid when buying lottery tickets online
Buying lottery tickets online is not only more practical and simpler, but it also prevents us from making mistakes that could cost us our prize.
---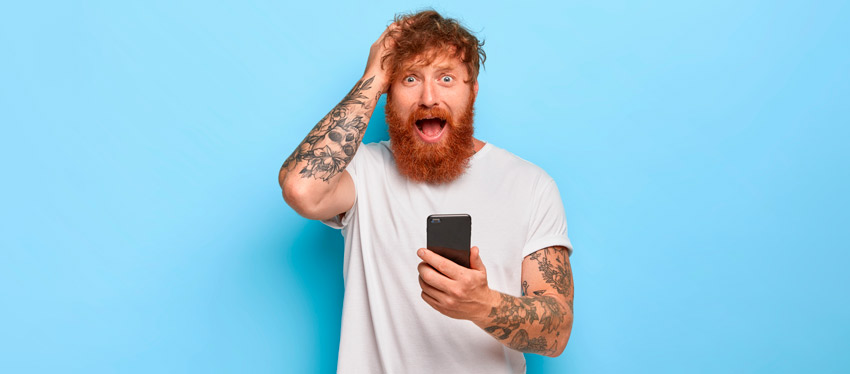 Buying lottery tickets online is not only more practical and simpler, but it also prevents us from making mistakes that could cost us our prize.
It is October 2022 and a married couple from Sanlúcar de Barrameda (Cádiz, Spain), celebrates with joy after winning a prize of 80 thousand euros in the ONCE draw, one of the many draws held in Spain. Unfortunately, however, Manolo and Amalia's luck was to be short-lived, as shortly after learning that they had won the draw, they realized that they could not claim the prize because they had lost the coupons.
The story of Manolo and Amalia may seem very unfortunate, but the truth is that it is not the first time that a lottery winner is unable to collect his prize because of a similar mistake. In fact, every year billions go unclaimed because the winners do not show up, either because they lost their tickets, because they did not find out they had won, or for various other reasons that prevented them from collecting their prizes.
However, there is a very simple way to avoid what happened to Manolo and Amalia: buying the lottery online! In today's post, we will discover how placing your bets online helps you avoid making some of the mistakes that could cost you your prize.
Lose your ticket
Unlike what happened to Manolo and Amalia, if you buy your bet online, you can never lose it, even if you are very absent-minded. Within your account as a user, you will always have at your disposal the receipt or voucher that will prove your purchase. Therefore, it is impossible for you to lose or misplace your bet.
Not knowing that you have won
It may seem incredible, but the truth is that many people who occasionally play the lottery forget to check whether or not they have won a prize. Can you imagine being a millionaire and not knowing it? Well, it has happened to more than one winner: it is estimated that in the United States alone, for example, about 2 billion dollars are lost each year due to unclaimed lottery prizes, and in the United Kingdom the figure is estimated to be around 122.5 million pounds.
However, this is very unlikely to happen to you if you buy your bet online. The reason is that the operator itself will notify you and help you collect your prize. Even if it is a smaller prize, they will probably deposit it in your account automatically, so you will have no chance to forget about it.
Forgetting to buy your bet
If you are one of those who always play the same combination of numbers, then without a doubt your best option is to buy your bets online. Why? Very simple: because online lottery operators like Lottofy, allow you to subscribe to a draw, so you will have the possibility of always playing the same numbers without ever being left out of a draw.
It may seem redundant, but the truth is that more than once, a player has been left at the doorstep of being a millionaire for having forgotten to participate in a draw or not having arrived in time to buy his ticket, and then see how his combination was announced as the winner of the lottery. Better subscribe to the draws and never be left out!
Withdraw your prize safely
When you buy lottery online, if you receive a small prize (usually less than 2,000 or 2,500 euros), it will be automatically credited to your user account. In this way, the collection of the prize is much faster and safer, since you will not have to go to the lottery administration to collect it, with all the insecurities that sometimes that entails. In addition, in the case of larger prizes, the operator will also help you to collect the prize in the safest, fastest and easiest way possible.