5 financial goals to keep in mind if you win the lottery
An important part of enjoying your lottery winnings is based on good financial management. These are the 5 basic objectives to enjoy your prize in the long term.
---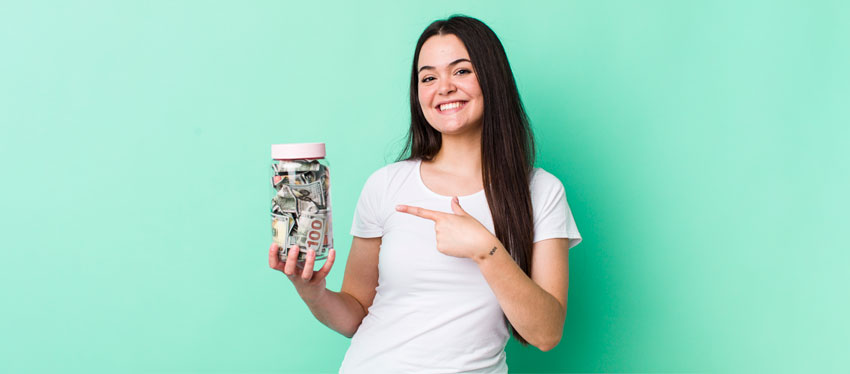 We all dream of winning the lottery, but few of us think about what to do with the money afterwards. It is not only about thinking about what to spend it on (cars, houses, trips, etc.), but above all about how to manage it in order to enjoy it in the long term in a satisfactory way.
For any lottery winner, good financial management is the basic key to long-term success. Otherwise, you run the risk of ending up squandering it before you know it. That's why, in today's post, we'll go over 5 key goals to aim for in 2023 in case you win the lottery.
1. Establish a budget
It may seem a fairly obvious point, but the truth is that it is not. A study conducted by the Universitat Oberta de Catalunya, warned in 2018 that 70% of lottery winners end up squandering their prize after 5 years because of the "irrational decisions" they make on impulse.
That's why setting a budget with the money acquired from the prize is the first step before even starting to spend it. It is about having an overview of how much money you can afford to spend and at what time to make it pay off in the long run, with a view to higher economic returns.
The first thing you should do is to make a list of all your expected income and expenses. Then, include your fixed expenses (rents, mortgages, bills, etc.) and an estimate of your variable expenses (such as food, entertainment, etc.). Once you have established this budget, you will have a clearer picture of how to use your money to optimize it.
2. Pay off debts
If you are thinking of generating more debts before you finish paying off the ones you have, then you will be starting off on the wrong foot. Although the thought of spending the lottery money on luxuries you wouldn't normally be able to afford is tempting, the first thing you should do is start with a blank canvas by paying off those bank or credit debts that will gradually become harder and harder to pay. Think of it this way: you will be saving a lot of money in the long run.
3. Create an emergency fund
Specialists in personal economy suggest that the ideal is that we can have a savings safeguard that will allow us to cover the expenses of at least 6 months of life without income. Even though we may have everything planned, sometimes life takes unexpected turns that can suddenly leave us without any source of income. This is why it is essential to take advantage of the opportunity to save part of the prize to cover unexpected situations.
4. Invest part of the money
The money from your lottery winnings can be used for much more than just spending it. Thinking about investing it with the objective of generating more profits or acquiring assets for investment is an excellent way to use part of the money in a smart and sustainable way in the long term.
There are a lot of very attractive and profitable investments: shares in the stock market, real estate, investment funds, ventures, etc. However, the ideal is to count on the advice of experts who can help you find the most profitable sector according to the current situation.
5. Keep a low profile
Although it is not strictly a financial objective, it is an important part of good financial health. Keeping a low profile is about managing money wisely, but also about displaying our earnings and expenses in a prudent manner.
Unfortunately, overexposure of our newly acquired wealth can have consequences that are best avoided, especially for people who are not very financially savvy. So, to avoid attracting the attention of the wrong people, it is best to keep a low profile, away from the media spotlight.