Are there any tricks to win the lottery?
To be realistic, there is no trick that guarantees it, but there are tactics to increase your chances, here are some tips.
---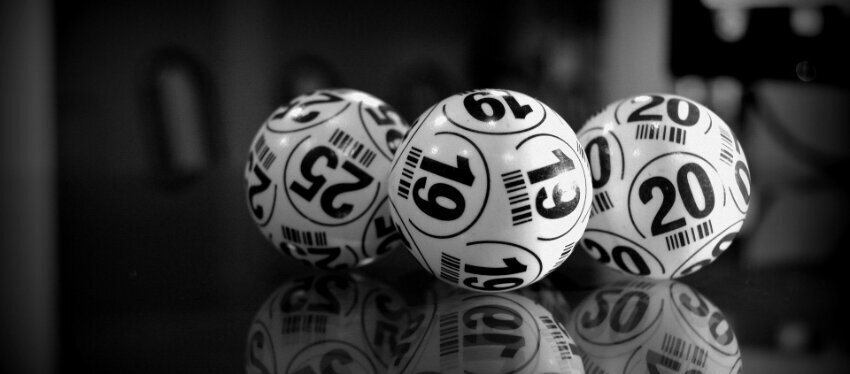 Want to increase your odds of winning the big prize in EuroMillions, Powerball, MegaMillions or others? Here are nine tips to increase your chances of winning.
Have you heard about Richard Lusting, and how he won seven times in the lottery during the years 1993 and 2010? American Richard Lusting before winning all these draws claimed he was deep in debt, but after winning a total of $1,047,060.50 and a jackpot price of $842,151.92, he lived a life far beyond what he ever imagined.
You may not think you're as lucky as Richard in winning the lottery, and wonder if you'll ever come into such a large amount of money, but who knows? Years ago, Richard was also in the same situation, and he never imagined he would have what he has now.
Winning a lottery jackpot is not just about luck. You also have to learn the right strategy to win the prize. You see, there are certain techniques that you need to master so that you can win the jackpot.
The truth is that there is no secret or trick to playing the lottery and making sure that you win. In fact, people who have won the jackpot for more than once shared that there are certain strategy that you can do to increase the chances of winning.
So, what is your chance of winning the lottery?
To know your chances of winning, you must first know how the lottery works and how the draws are conducted. First, you have to buy a lottery ticket with the set of numbers you have chosen. You have to select the numbers based on a certain range of numbers of the lottery you participate in, as they are not all the same. The numbers will be randomly selected from this range.
If your numbers match the winning number, then you have won the lottery prize. You can also win a smaller prize if you match certain numbers with the jackpot numbers.
Additionally, you have to keep in mind that the prize will also depend on how many tickets have a similar winning number. If two people have won the same number, they will have to split the prize in half.
Tips for winning the lottery or increase your chances to do it
If you want to increase your chances of winning the lottery, here are nine useful tips to increase your chances of winning.
To increase your chances of winning, you will need to buy more tickets, the more tickets you buy, the more chances you have to win.But the downside of this is that you may need to spend a lot of money to win a prize. The value of your winnings may not be fully compensated due to the high investment you make when buying tickets. This was demonstrated by an Australian company that tested this trick in a local lottery. However, buying more lottery tickets can help improve your chances of winning.


Form a syndicate, group or lottery syndicate in which you collect money from lottery players. This way, you will get more lottery tickets and numbers, which means that everyone will have a better chance of winning the jackpot. The downside is that you will have to share the jackpot with many people. But maybe you won't complain if your group wins $500 million and you have to split it among 10 winners. If you don't want to spend a fortune, playing a lottery syndicate will increase your chances of winning.


Do not pick consecutive numbers. For example, if you play a lottery with five winning numbers and you have to pick up to numbers 55, the total numbers should be between 104 and 176. Studies have shown that 70% of lottery jackpots have sums that fall in this range.



Never pick a number that falls in the same group of numbers or ends with a similar digit. Although there is a chance that you may win, the probability is statistically very low.



It is better if you are going to play less popular lottery games, with less players, so you will have less competition. You can try less popular lotteries such as Suprenalotto, Eurojackpot and Superlotto. The prize amount may seem small, but the odds of winning are higher.


Some people tend to play the lottery from the numbers of special dates such as their birthday, or the birth of a family member. If this happens, you will usually get more numbers from 1 to 31, as this corresponds to the days of the calendar method. If you choose numbers above 31, you may not increase your chances of winning, but you may increase your chance of not sharing the prize with anyone.


Always keep in mind that each lottery number has the same probability of being selected as the winning number. There is no software that can predict the exact winning number. But you can increase your chance of not hitting the jackpot if you use some not so common number.


Play the right games. There are many types of lottery games you can play. If you sign up for the national lottery drawing, there is a much larger pool of numbers compared to a local or state lottery. In a local lottery, you have to be physically present during the drawing, but the probability of winning is higher compared to the national lottery.



But the most important piece of advice from Richard Lusting, the man who won the Lottery seven times, is this:



"Don't overspend or get into what is called 'lottery fever' (...) Don't divert money you allocate for necessities or to pay bills to buy lottery tickets."

Always remember to play responsibly and to have a good time.