Bonoloto will also be played on Sundays
From September 25, a new draw will be available to play on Sundays
---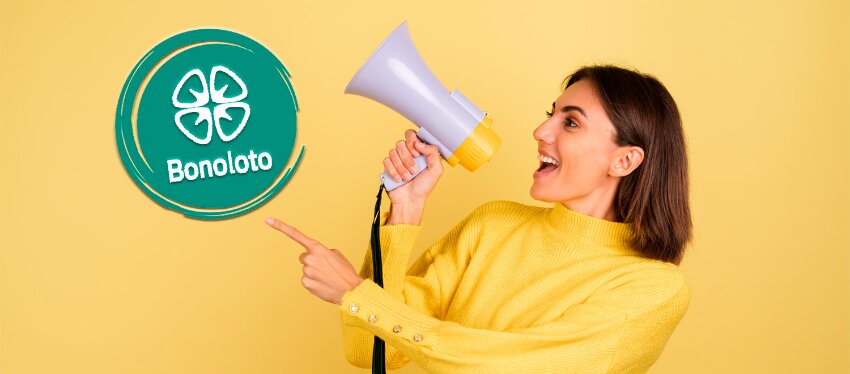 One of the most popular lotteries in Spain, Bonoloto, has announced that, from September 25th, it will be available to play also on Sundays, incorporating a new draw on the last day of the week.
The new draw will be available to play as early as this coming Sunday September 25th.
"Play the Bonoloto from Monday to Sunday", announces Loterías y Apuestas del Estado in its press release as, in effect, with the new incorporation of the Sunday draw, Bonoloto will now be available to play every day of the week.
How to play Bonoloto?
Bonoloto is a lottery with a very simple 6:49 format. This means that, in each bet, you must choose a minimum of 6 numbers between 1 and 49. To win the first prize or jackpot, you must match the 6 numbers that will be drawn at random in each draw.
To be able to play, unlike other lotteries, in Bonoloto it is necessary to buy a minimum of 2 bets.
In addition, there are 2 possible game modes, which vary depending on the amount of numbers you want to mark in your bet. Although the minimum amount of numbers you can select is 6, you also have the possibility to select up to 11 numbers per bet, which will allow you to increase your chances of matching the 6 numbers in the draw. However, keep in mind that the more numbers you select in your bet, the higher the price will be:
Single bet: Allows you to select up to 6 numbers per bet.
Multiple bet: Allows you to select more than 6 numbers (up to a maximum of 11).
At Lottofy, you also have the possibility to make a weekly subscription when you buy your bet, which will allow you to automatically play the same bet in all the draws of the week.
Which are the prizes in Bonoloto?
In each draw, 6 numbers between 1 and 49 are randomly selected, plus 1 complementary number and 1 refund (a number between 0 and 9). Here we explain a bit more about the functionality of these special numbers:
Complementary number: It is an additional opportunity to win in Bonoloto, as it allows players who match 5 of the 6 numbers plus the complementary number (5+C), to increase the amount of their prizes.
Refund: This is a number that is printed on your ticket and that is randomly assigned to each ticket. If you match the refund number, you are reimbursed the value of your bet.
Bonoloto prizes are distributed among those players who have matched at least 3 numbers or the refund. Here are the prize categories and the odds of winning in each one:
1st category (6 Matches) - 1 in 13.983.816
2nd category (5 Matches + C) - 1 in 2.330.636
3rd category (5 Matches) - 1 in 55,491
4th category (4 Matches) - 1 in 1,032
5th category (3 Matches) - 1 in 57
Refund - 1 out of 10
What is the value of the Bonoloto jackpot?
Each edition of Bonoloto starts with a guaranteed jackpot of €400,000, which can grow without limit in each draw until there is a winner, as there is no cap on its value.
So far, the biggest Bonoloto prize was €7,694,919.65 on 11 December 2018.
Can I play Bonoloto outside Spain?
Of course you can! As you can buy your bets online, at Lottofy you can play Bonoloto wherever you are.