Brazil's President gives away a MegaSena ticket
The fanaticism in Brazil for Mega-Sena is so great that even he played a number and gave a gift to one of his followers.
---
It was a sad day for the President of Brazil, Jair Bolsonaro, who visited the city of El Dorado" for the wake of his mother. Despite the painful situation, the president took time to share with his followers and visited a lottery agency and to play a MegaSena ticket, the popular Brazilian lottery that awards big numbers.
In fact, he can be seen in several photographs sharing with people who approached him and even bought a ticket from a person who approached him and immortalized it in a photo for the social networks.
It is not known if any of these tickets were awarded, but what we do know is the fanaticism and love that Brazilians have for this special lottery, the largest in South America.
The Megasena is one of the biggest lotteries in the world, which can easily be compared to some of the lotteries in Europe or the United States, due to the large amounts that are awarded. This week, specifically on Wednesday, the Megasena draws is 29.8 million euros.
Unlike European and American lotteries, there is no maximum value for the main prize, that is, it can be accumulated in an unlimited way until there is a winner. The largest prize awarded by Mega-Sena was €55,168,899 and it was in 2017.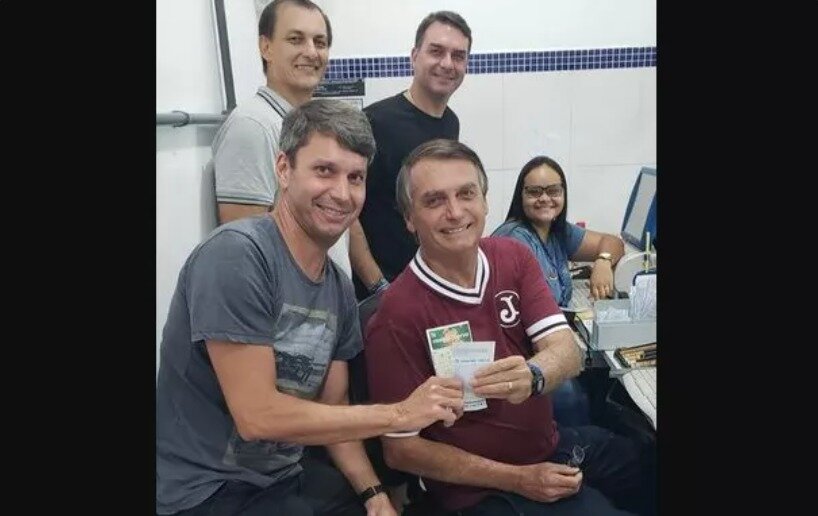 Play Megasena online

To play Megasena you can simply go to the top menu and choose this lottery, you can also do it quickly here. You don't have to be Brazilian or be in the South American country to participate. This lottery allows everyone to play and collect the prizes.
At Lottofy we help you to play and collect your prize in case you are a lucky winner.