Celebrate love with Spanish Valentine's lottery
This February 14 is the day of love and Loterías y Apuestas del Estado is celebrating it with the Valentine's Day drawing with a special prize of 15 million. Here we explain it to you.
---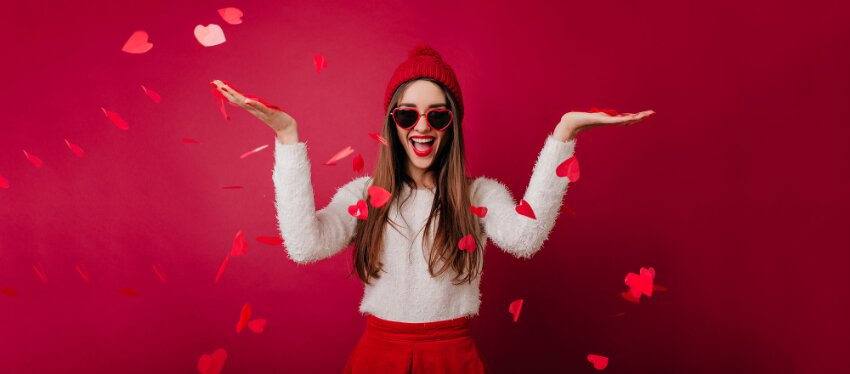 Bad luck in love, good luck in gambling? Well, forget about this and celebrate with all the fortune in the world, the Day of Love with the Valentine's lottery, where you will be participating for a prize of 15 million euros.
Every year Loterias y Apuestas del Estado surprises with different draws such as Christmas, El niño or Father's Day, as a reason to commemorate each special day of the year, that is why the National Lottery also carries out the Extraordinary Valentine's Day Draw.
What is the Valentine's lottery?
It is very similar to any of the draws of the National Lottery, where to participate you must purchase a ticket, also known as "decimos". The system to choose is the same as in the Christmas Lottery, where they are chosen through a raffle.
And the lucky one who wins the 15 million euros is for the ticket containing the same number and fraction of the number picked with the first prize. But there are also prizes for 130 thousand euros and 25 thousand euros.
In total about 105,000,000 euros are distributed, being the first prize the largest of 15,000,000.
If you do not know how to see the results well, or you will not be attentive on that day, in Lottofy tea we will let you know if you are one of the winners through notifications.
This is how the Valentine's Day lottery prizes are distributed:
A special prize of 15 million euros for a single tenth.
A first prize of 1.3000.000 euros to the series.
A second prize of 250,000 euros to the series.
Approximations of 2,400 and 1,500 euros to the numbers before and after the first and second prize, respectively.
5 extractions of 4 digits awarded with 3,750 euros to the series.
15 extractions of 3 digits awarded with 750 euros to the series.
Day, time and dates to participate in the Valentine's Lottery
The draw will take place on February 14th, unlike the Christmas lottery which is held days before Christmas itself. You can buy your tickets until the same day of the Valentine's Day draw, half an hour before the draw starts, that is to say 20:30 hours of Spain (GMT+1).
But we advise you to be cautious and not to leave it to the last minute, so you can choose calmly your love numbers.
How to play Spanish Valentine's Lottery
The tickets to play the Valentine's Lottery Draw are available seven days before the date of the draw, so you can already buy your lottery numbers, so you don't need to wait much longer to participate.
At Lottofy you can play the lottery online. In addition, we offer two game formats: traditional and background. Likewise, we have different types of systems, so you can select your lucky numbers, in case you are undecided or you want to leave everything to luck, you can select the random mode.
What do I do in case I win something?
Well, we do the work for you. We collect the prize and manage it for you, if it is the case. If the amount of money is very large, we will advise you and accompany you so that you can collect your prize. Remember that in Lottofy we have the confidence and the certification of different European institutions that guarantee our reliability.

Can I participate in the raffle if I am not in Spain?
It doesn't matter if you are in Europe, Latin America or other continents. Thanks to our platform, buying your Valentine's Lottery ticket is easier and more accessible than ever. In addition, we will help you claim your prize, no matter if you are in Chile, Germany or South Africa.
Remember, this February 14 there are more options than giving chocolates, flowers or chocolates. Give millions, and they will live happily ever after, thanks to the Valentine's Sweepstakes. Love is priceless, but the money will help somewhat.
Best of luck.