Euromillions prepares a special draw with a 200 million euros jackpot
All the information to participate: important dates, ticket sales, types of bets, tips, and much more.
---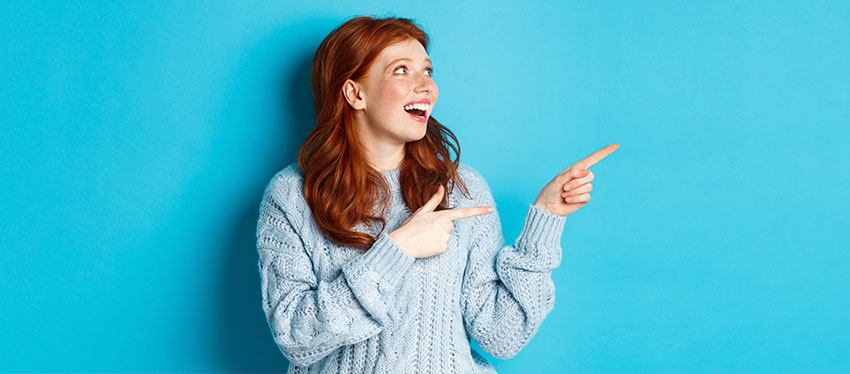 The lottery world is about to witness an extraordinary event. The upcoming Euromillions special draw comes with a staggering jackpot of no less than €200 million. The long-awaited draw is scheduled for Friday, December 1 at the usual time for Euromillions draws and, at Lottofy, it will be possible to buy bets to participate starting this Friday, November 24, after the closing of sales for that day's draw.
What does it mean that there will be a minimum guaranteed jackpot of 200 million euros? In every EuroMillions draw, a minimum jackpot of 17 million euros is guaranteed. This means that whatever the result of the previous draw, those who play Euromillions will know that they will never play for a lower amount. But this next draw is special: this time, the minimum guaranteed jackpot has undergone a significant increase, jumping to an incredible 200 million euros. That's right, regardless of the jackpot accumulated for the previous draw, on Friday, December 1st, those who participate in the draw will be playing a guaranteed 200 million euros.
Since its launch in 2004, EuroMillions has been a factory of millionaires all over Europe and the world. However, prizes exceeding the €200 million mark are extremely rare. In fact, only 5 times in the entire history of the game has the 200 million mark been surpassed. This upcoming draw joins that select group, making it a highly anticipated event followed by lottery players around the world.
So, are you ready to try your luck? With such a huge prize at stake, this special Euromillions draw is bound to be a memorable event. It doesn't matter if you are a veteran of lottery games or if this will be your first time, this is the draw you won't want to miss.
How to participate in the Euromillions Special Drawing
If the thought of winning a historic €200 million prize excites you as much as it does us, you may be wondering how you can stand a chance in this special Euromillions draw. Well, there are several ways to participate, and we are going to explore each of them in detail.
Remember that, at Lottofy, you will be able to secure your bets from Friday, November 24 if you only want to participate in this specific draw, although those who are subscribed to the draw or participate for several weeks, will already be able to guarantee their participation with their same bets, if they already play in the draws of the next week.
Different ways to participate
The EuroMillions lottery allows players to choose between single bets, multiple bets and group bets. In a single bet, you choose five numbers from 1 to 50 and two stars from 1 to 12. On the other hand, multiple bets allow you to select more numbers or stars, increasing your chances of winning (although the total price of the ticket will also increase). Group betting, also known as pools or syndicates, is another popular option. Here, a group of people join together to buy more tickets, which can significantly increase the odds of winning by participating with more bets, although any prize will also be divided among all members of the group.
Choosing numbers and stars
But how do you choose the numbers and stars for your bet? Some people prefer to use special dates, such as birthdays or anniversaries, while others opt for random numbers. There is no definitive strategy for choosing numbers, as they are all equally likely to be selected. However, if you want to add a little fun to the process, you can consider using a random number generator or even look for patterns in previous results.
Increase the odds
In terms of increasing your chances of winning, selecting more numbers or stars in your bet can be a good tactic. Of course, this will increase the cost of your ticket, but it could also bring you one step closer to the big prize. Remember, every extra number you choose gives you another chance to hit and win something, even if you don't hit the full jackpot.
As we already pointed out, playing group bets can be a good alternative to participate in the draw with many bets but without having to spend the budget that would involve buying them all on your own. In addition, in Lottofy you will also have the option to play multiple bets with super formulas, a tool that reduces the total number of combinations to lower the price of the ticket while maintaining fairly high success rates.
What happens if there are no winners in the drawing?
Excitement and anticipation builds as the day of the drawing approaches. But have you ever wondered what happens if there are no winners in the drawing? Well, all is not lost. In fact, it can be even more exciting.
In case there is no lucky winner in the Euromillions special draw, the prize does not return to its original value. Instead, it accumulates for the next draw starting from the 200 million figure. It's as if the universe is saying: "That wasn't enough. Let's try again, but this time, with an even bigger prize."
That is precisely the beauty of the EuroMillions. The jackpot can reach much larger amounts, even reaching the current EuroMillions limit of 240 million euros. Imagine all the excitement and anticipation surrounding a jackpot of such magnitude!
Euromillions history is full of examples of previous draws where the prize has accumulated and reached impressive sums. In February 2020, for example, the jackpot accumulated to a staggering total of €210 million. In another case, in October 2019, one lucky Briton took home a cumulative prize of €190 million. These examples demonstrate that, while the probability of winning the jackpot may be low, the possibility of an even bigger jackpot adds an extra layer of excitement to the draw.
Euromillions special draw: a historic event
Throughout this article, we have explored in detail the Euromillions special draw with an exciting jackpot of 200 million euros. This sum is surely one of the highest in the history of Euromillions, a fact that alone makes this draw special and unforgettable.
And, of course, we cannot forget the peculiarity of Euromillions compared to other lotteries: if there are no winners, the prize is accumulated for the next draw. This fact adds an extra level of excitement to the draw, as the prize can increase even more, up to the current Euromillions limit of 240 million euros. It's amazing to think of the sums that have been accumulated in previous draws, creating opportunities to win truly transformative prizes.
So what do you think, are you ready to enter the Euromillions special draw for a chance to win a historic prize? Whether you prefer to play single, multiple or group bets, there is an option for everyone. The important thing is that you always play first and foremost for fun and maintain realistic expectations about your chances of winning. Play responsibly, and enjoy one of the biggest draws of the year!