Euromillions Superdraw: New draw confirmed for June 2nd!
Find Out All You Need to Know About Winning the Euromillions Superdraw!
---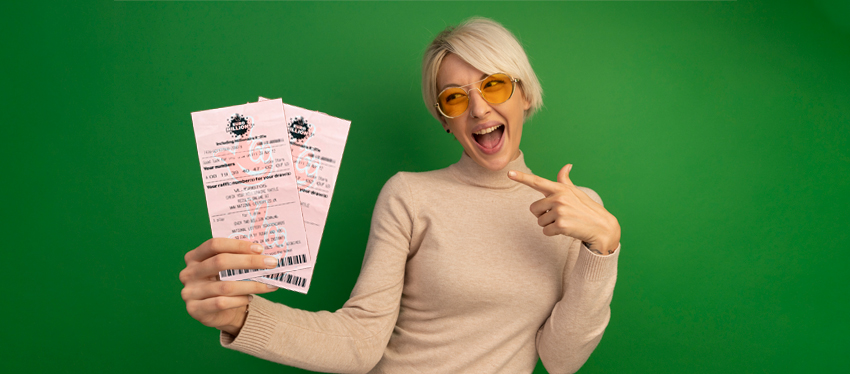 If you are a Euromillions fan, make a note of this date on your calendar: On Friday, June 2, 2023, a new Euromillions Superdraw has been announced, a special draw where a top jackpot of 130 million euros is up for grabs, regardless of the amount accumulated for that draw.
In this article, we'll give you all the information you need to know about winning the Euromillions Superdraw. We'll talk about strategies for playing, the odds of winning, and how to get your hands on the jackpot should you win. Read on and start planning your Superdraw strategy today!
What Is a Euromillions Superdraw (MegaDraw)?
A Euromillions Superdraw, also known as a MegaDraw, is a special event that takes place a few times a year. During a Superdraw, the jackpot is increased to a guaranteed amount of 130 million euros, regardless of whether or not it was won in the previous draw.
Thus, on Friday, June 2, the Euromillions jackpot will be 130 million euros. And, if no one matches the winning numbers, it will continue to accumulate over this figure, which is what makes the Superdraws so popular, as they give the jackpot a boost so that it can reach larger figures much faster than it usually takes.
One thing to note about Superdraws is that the odds of winning the jackpot remain the same as in a regular Euromillions draw, which are already quite low. However, the allure of such a huge jackpot often entices players from all over Europe and beyond to participate in the Superdraw. So if you're feeling lucky, it's worth giving it a shot!
Superdraw, MegaDraw or Super Jackpot?
Are all terms used interchangeably to refer to the Euromillions Superdraw. These special events are highly anticipated by lottery enthusiasts and often create a frenzy of excitement across Europe. The reason for this is that the jackpot prize money can increase significantly during and after a Superdraw.
While the odds of winning a Superdraw are not in your favor, it's important to remember that someone has to win eventually. So why not try your luck and see if you can become the next Euromillions Superdraw winner?
What Happened in Recent Superdraws?
Superdraw draws usually allow the jackpot to grow to much higher figures much faster. Thus, the highest Euromillions jackpot have usually been reached after a Superdraw.
The last Superdraw was held on March 3 of this year, with no winner matching the jackpot numbers, so the jackpot was accumulated for the next draw, where a single ticket sold in Belgium managed to win the entire prize.
How to Win the Euromillions Superdraw
While the odds of winning the Euromillions Superdraw are not in your favor, there are a few strategies you can use to increase your chances of winning.
One strategy is to join a lottery pool or syndicate with friends or family members. This way, you can pool your money together and purchase more tickets, increasing your chances of hitting the jackpot.
Another strategy is to choose your numbers wisely. Some players prefer to select random numbers, while others rely on statistics from previous draws to choose the most drawn numbers.
Ultimately, the key to winning the Euromillions Superdraw is luck, so it's important to have fun and enjoy the excitement of playing. If you do happen to win, be sure to sign the back of your ticket and contact the lottery officials as soon as possible to claim your prize. With a little bit of luck and some strategic planning, you could be the next big Euromillions Superdraw winner!
About Euromillions Draws
Euromillions is a lottery organized by several European countries, although it also attracts players from all over the world. It is one of the most popular lotteries played all over Europe, every Tuesday and Friday. Let's see some more information about its draws.
How Many Numbers Are Required to Win Euromillions?
To win the Euromillions jackpot, you need to correctly match all seven numbers - five regular numbers and two Lucky Star numbers. The five regular numbers are selected from a pool of 1 to 50, while the two Lucky Stars can be any number from 1 to 12. Matching fewer numbers can also lead to winning smaller prizes, depending on the number of matches.
What are the Euromillions Odds?
The odds of winning the Euromillions jackpot are approximately 1 in 139 million. This means that the chances of matching all seven numbers correctly are quite low, but the possibility of winning big continues to attract millions of players each week. Besides, the odds of winning smaller prizes, such as matching five regular numbers or four regular numbers and both Lucky Stars, are higher than the odds of winning the jackpot.
What Happens if the Euromillions Jackpot Is Not Won?
If the Euromillions jackpot is not won, it will roll over to the next draw and continue to increase in value until it is won. However, there is a maximum amount up to which the jackpot can grow. This amount is currently set at 240 million euros, although once it is reached, it will grow again by another 10 million euros up to 250 million euros.
Once the Euromillions limit is reached, if no one wins the jackpot, the same amount will continue to be drawn for up to 4 additional draws. However, there are rules in place to ensure that the jackpot is eventually won. If the jackpot is not won after 4 rollovers, it will be distributed among the winners of the next prize tier in the 5th draw. This ensures that the money is eventually given away, even if nobody manages to match all seven numbers correctly.
How Many People Play the Euromillions Each Week?
It's difficult to determine the exact number of people who play Euromillions each week, but it is estimated that millions of players participate in each draw. Euromillions is one of the most popular lotteries in the world, and its large jackpots and exciting Superdraw events continue to attract players from all over Europe. With the possibility of winning life-changing sums of money, it's no wonder that so many people are eager to try their luck and take part in this thrilling lottery game.