From long hair to the back of a black cat: the most curious strategies to win the lottery
A man who has just won the lottery for the second time attributes his good luck to his long hair. What are the most curious superstitions lottery players follow?
---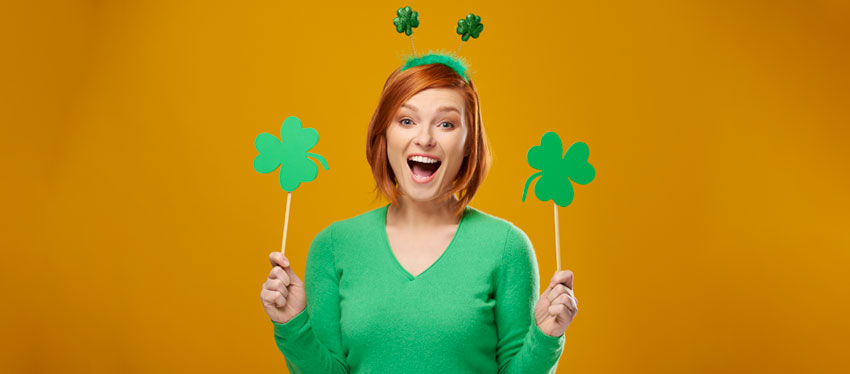 Winning the lottery is a stroke of luck that happens only a few times in a lifetime. In fact, in most of the most popular lotteries the chances of winning are 1 in several million. But if winning the lottery once is already an incredible stroke of luck, imagine winning it twice!
This is exactly what happened a few days ago to William Daniels Jr, a 32-year-old from Middle River, Maryland, USA.
Almost 8 years ago already, in November 2015, William won the lottery for the first time, after winning a prize of 100 thousand dollars playing a scratch-off that he had bought from the Baltimore Ravens football team.
Scratch cards, are a game of chance in the form of cards where it is necessary to scratch the surface to discover prizes underneath. Today there are several online scratch cards like the one won by William, which can be played here.
At that time, William took advantage of the money to buy a house and ensure his economic stability. Luck seemed to have smiled on him enough. However, a few days ago, luck knocked on his door again, after winning a $50,000 prize playing the Maryland Lottery's Gold X50 Scratch-Off game. This time, the young American declared that he will use the prize money for another special event: his wedding.
But the most curious part of William's story is the secret weapon he revealed as his source of good luck after winning for the second time. According to this young man, his long hair is what gives him the luck to win.
That's right: William said that at the time he first won the lottery he used to wear his hair long. However, after cutting it off, he stopped having good luck with the scratch-off sets he kept buying over the next few years, so he decided to go back to long hair. As unusual as it may seem, her strategy seems to have worked, as once again luck sided with her.
"I'm going to keep my hair long when I play Scratchers," William joked to the Maryland Lottery after cashing the token check.
Most Popular Lottery Winning Supertitions
William's case, however, is no exception. There are an infinite number of rituals and superstitions that lottery players often use in order to help attract good luck.
The origins of these superstitions are rarely known; nor do we know how much they help to truly attract good luck, but this does not detract from their popularity or followers.
Here are some of the most popular superstitions among lottery players:
Running the lottery ticket over the back of a black cat: although popularly black cats are seen as symbols of bad fortune, in some cultures and traditions they are revered animals that help protect their owners and bring them good fortune.
Rubbing the lottery ticket on the belly of a pregnant woman: since ancient times, a growing living being inside another person is considered a source of good fortune.
Rubbing the lottery ticket on bald spots and humps: although it is not clear where these superstitions come from, there is no doubt that they are some of the most widely used.
Always carry the lottery ticket with you from the moment you buy it until the day of the drawing.
Place a horseshoe or 4-leaf clover near the ticket: these superstitions, which come from ancient Celtic traditions, are also some of the most popular.
Place the banknote near a coin to attract money.
Entering the store to buy the bill by stepping on the left foot first, symbol of good luck.