How many numbers do you need to win on Powerball?
The jackpot starts at $20 million, but there are a total of 9 prize categories - learn how to win them!
---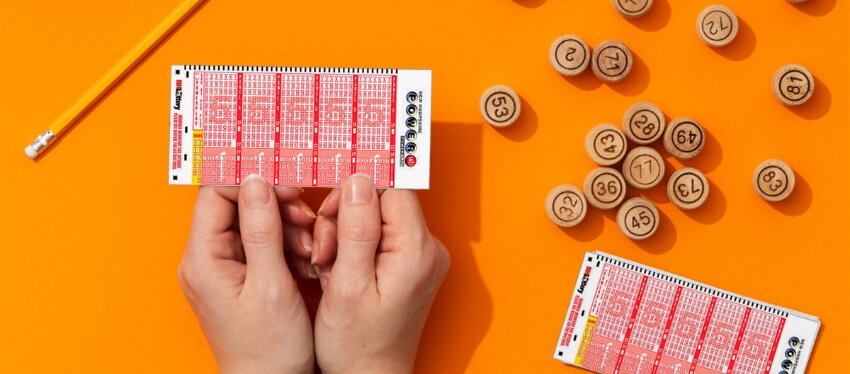 Powerball is one of the most popular lotteries in the United States and the world: since 2016 when it announced the biggest lottery jackpot ever won worldwide, some $1.586 billion split between 3 winners, it has gained the popularity of players on every continent, with the dream of being the next ones to break the record.
To play Powerball, all you have to do is pick 5 numbers from 1 to 69 plus an additional number (the Powerball) which is chosen between 1 and 26. The jackpot, which starts at $20 million in all editions, is won by matching all 5 numbers plus the Powerball, but it is not the only possible way to win. In total, Powerball has 9 prize categories that you can win. We'll tell you how you can win each of them, what their odds are, and how much you can win with each prize.
Powerball jackpot: how to win it?
The jackpot is won by matching all numbers (5+1). However, the odds of matching them all are very low: only 1 in 292,201,338 chances.
However, the value the jackpot can reach is often worth a try: The jackpot always starts at $20 million and can grow endlessly, as it accumulates after each draw until there is a winner who matches all the numbers. For example, the jackpot currently stands at $336 million.
Which are the secondary prizes in Powerball?
But in addition to the Powerball jackpot, there are 8 other categories of secondary prizes that you can win, depending on how many numbers you match. And the fewer numbers you have to match to win, the more likely you are to win one. Here is a list of all the prizes and their odds of winning:
1st (5 + 1) - Odds: 1 in 292.201.338
2nd (5) - Odds: 1 in 11,688,053.52
3rd (4 + 1) - Odds: 1 in 913,129.18
4th (4) - Odds: 1 in 36.525,16
5th (3 + 1) - Odds: 1 in 14.494,11
6th (3) - Odds: 1 in 579,76
7th (2 + 1) - Odds: 1 in 701,33
8th (1 + 1) - Odds: 1 in 91.98
9th (Powerball number only) - Odds: 1 in 38.32
In total, the odds of winning any of the 9 Powerball prizes are 1 in 24.9.
How are prizes split in Powerball?
You are probably wondering how much you can win in each Powerball prize category. Apart from the jackpot, whose value varies from draw to draw depending on the amount accumulated, the other 8 Powerball categories have the following fixed prizes:
1st - Jackpot starts at $20 million
2nd - $1,000,000
3rd - $50,000
4th - $100
5th - $100
6th - $7
7th - $7
8th - $4
9th - $4
This way, by matching at least the Powerball number you are guaranteed to get back the value of your bet, which is very attractive for Powerball players.