Is there such a thing as luck or is it chance?
We give you some keys to be a lucky guy, you need to seek happiness!
---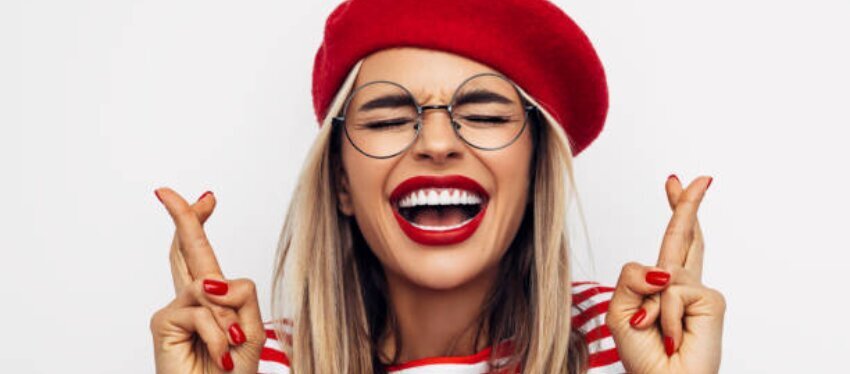 With every lottery draw, we say that it is a game of chance because the chances of winning are determined. But when someone wins a prize, we say: What luck you had! So, is it luck or chance?
Luck or chance
Luck and chance are not the same thing. The difference between luck and chance is that luck is particular and chance is universal. Luck is generally subjective and cannot be predicted, while chance is objective, it is a factor that exists but cannot be controlled.
Both refer to the random possibilities of something happening one way or another, but we cannot control whether we win a lottery prize even though we know the probabilities of it happening.
Luck depends on each person, you can be lucky or unlucky, but it is something that only affects us, individually. You may think that the number 13 brings you bad luck, and yet other people look for this ending in the Christmas lottery because they believe it can bring you luck and win El Gordo.
Chance, we say, is what happens around us and happens by chance are unpredictable events and circumstances.
Is there a greater chance that chance will triumph over luck or vice versa?
Luck and chance are two forces that play with probability. Many philosophers have spent a lot of time studying what we cannot control, and there is growing evidence that luck exists and that we can change it in our favor! But how is this possible?
A researcher named Wiseman identified these four qualities that define happy people:
1. people who are adept at creating or recognizing good opportunities. It's hard to win the lottery if you never play, you have to look for the opportunity so that luck smiles on you!
2. intuition: there are people who have an intuition that some numbers can be the winners, either because they dream about them or because when they place their bet, they have an intuition that a certain number or numbers can be the winning numbers, and the funny thing is that several lottery winners have done this!
3. confidence and perseverance to make it happen, if you play your bets every week or subscribe to your favorite draws, you will have more chances to get what you expect so much that you touch the lottery!
4. positive attitude: you need to think positive to attract luck, if you think you will not win the lottery, you attract bad luck, change your mindset!
We have given you some keys to build your luck and be a happy person, are you determined to do it?