Lottery Winners, you can be next
We always dream of that moment arriving someday and being the lucky winners.
---
There are many plans we have in mind, and sometimes we are satisfied with little, just enough to stop worrying about the rest of our lives.
Sometimes it's fate that gives us the numbers, sometimes it's little superstitions that come along, dates or lucky numbers, but there is one thing that never fails, when luck is meant to come, it will always find a way to do so. The stories of the most incredible lottery winners are one more proof that luck is everywhere and can visit us at any time.
Beginner's luck
There are people who play the lottery for as long as they can remember, and then there are those who are touched by a wand and become millionaires almost by chance. This is the case of Sam Lawton, a 19-year-old young man who decided to try his luck in the British lottery 'Set for Life' for the first time, after seeing how an acquaintance won a big prize days before. The result couldn't have been better - £10,000 over the next 12 months.
Sam said: "I downloaded the lottery app and decided to try my luck while I was having a bath. I only placed a £1.50 bet. A few hours later I received a message that I had won the second prize," explained the winner, who was confused at first.
"We all checked the tickets and sat in disbelief wondering if it was true."
As if nothing had happened Lawton went to his job the next morning and from there decided to call the lottery headquarters to check if it was all a joke, it was then that he became aware.
"My head was spinning. I couldn't believe it. My bosses told me 'go away.' It was very surreal because some of us had been talking about Set For Life the week before.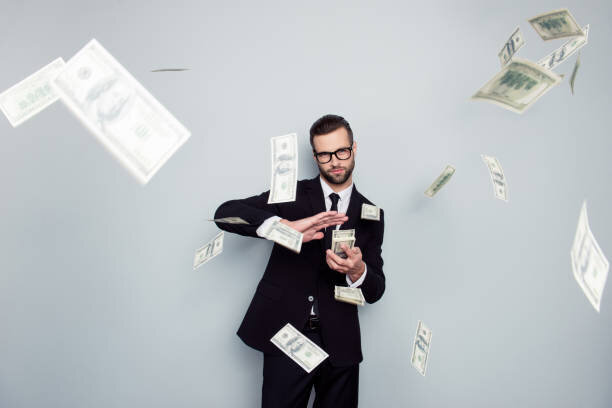 Life made up for this well-deserved winner.
Some say that fate is written, and what's in it for you will come to you, in Frane Selak's case it did after a life full of continuous misfortune. He won the lottery jackpot of his country, Croatia, valued at $1 million after surviving a train derailment, a plane crash, a bus crash, two fires in his car, being run over by a bus and driving off a cliff.

He loses his job due to the coronavirus and the next day he wins the lottery.
Many families have been affected by the coronavirus crisis, leaving them in an unstable and complicated situation. This lottery winner lost his job in the face of a downsizing. Sales had dropped and this man was unable to keep his job. With the consequences that this entailed, and thinking that he might not be able to keep his house, he continued to trust in the luck that the lottery could bring him. In this case, Australia's online lottery was responsible for changing the life of a man who was about to lose everything.
With a jackpot of 3 million, he managed to change his luck the day after losing his job.
Chance made her become a millionaire.
Always play the same numbers, or not? The protagonist of this story, an Australian woman decided to forget the numbers she always played and choose others. To do so, she used a toy that dictated random numbers every time you shook it, and that's how the goddess of fortune knocked on the door of the protagonist and made her win a million Australian dolars in the TattsLotto draw.
Hope in these times of crisis should not be lost, luck can come at any time and turn a gray period into something wonderful. A winning number can be anywhere, about to find the lucky one who gets an incredible prize with a small bet. We hope that soon you will win at least what they have won, shall we play?