Powerball draws $1,500M this Saturday: what can you buy if you win the jackpot?
Have you ever thought about what you would do if you won the lottery? In this article we give you some ideas on how you could spend your millionaire prize!
---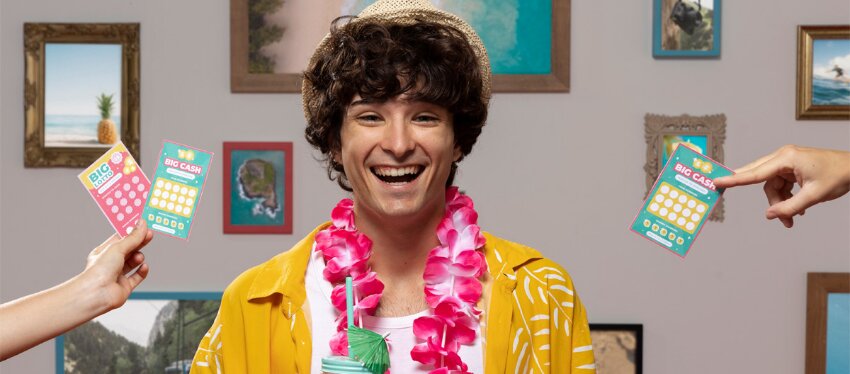 I'm sure many of us have dreamed of winning the lottery and becoming millionaires, but few of us have really thought about what we would spend the money on if we were to receive millions overnight.
And if it's hard for us to imagine what to spend a couple of million on, imagine winning 1.5 billion! In this Saturday's drawing, the Powerball lottery draws one of its highest jackpots in history, so there are several players who have rushed to buy their tickets and hope to become the new multimillionaires.
So that you can get an idea of the value of the prize and everything you could do with it, in this article we tell you some of the most expensive and eccentric objects and curiosities that you could buy in case you were the next lucky one. Of course, don't delay in placing your bet too!
5. The most expensive car in the world
Probably one of the things that crossed your mind when you thought about winning the lottery was to buy a luxury car that would be the envy of all your friends and acquaintances. And, with a few million in your pocket, nothing would stop you from dreaming big: the most expensive car in the world is the Rolls-Royce Boat Tail, launched in May 2021 for the value of $28 million.
You only need to look at it to justify its price: it is a model of absolute luxury and of the highest range, inspired by the design of a yacht as its name suggests, and with an elegant reminiscence to the designs of the 20s and 30s.
Its first model, in bronze color, was supposedly acquired by the famous singers Jay-Z and Beyonce. At the moment, the prestigious British car manufacturer has only produced 3 units, each one by special order and made to measure and to the taste of its customers.
4. A private island paradise all to yourself
If you're one of those who prefer to live away from noisy neighbors, then you might want to spend some of your millions on your own private island: sun, beach, luxury pools, your own jetty and no one around to bother you.
On the Pacific coast of Panama, you can find what you're looking for: the island of San Jose, which in 2011 became the most expensive private island in the world when it was put up for sale for $313 million.
It's a paradise all to yourself: 44 square kilometers of natural landscapes, paradisiacal beaches, waterfalls, a marina, a luxury resort and even your own water treatment plant so you won't lack for anything. It was owned by the inventor of Tupperware and the setting for the reality show "Survivors" in the United States, and was advertised for sale with the slogan "a once-in-a-lifetime opportunity." We believe it!
3. Your own Da Vinci
We always think that only the richest people in the world can afford to buy the artworks of the most famous artists in history. But the truth is that by winning the $1.5 billion Powerball jackpot, you too could hang some of the world's most famous works of art on the wall of your home.
So far, the most expensive painting ever sold is Leonardo Da Vinci's famous Salvator Mundi, discovered a few years ago in a ramshackle country house in New Orleans. And, although its discoverer paid just over $10,000 for it, it became the most expensive painting in the world when, at auction in 2016, the Prince of Saudi Arabia paid $450 million to include it in his private collection.
2. The most expensive mansion in the world
Are you one of those who think about buying a house after winning the lottery? How would you like to buy the most expensive house in the world? Well then, take note: the most luxurious mansion in the world is called Antilla and is located in Mumbai, India. It is owned by billionaire Mukesh Ambani, an Indian petrochemical entrepreneur who commissioned the famous architects of Perkins & Will to build this incredible mansion, which more than a house, looks like a whole building.
With 27 floors, 37 thousand square meters, 9 elevators, 3 heliports, theater, gym, swimming pool, gardens and even capacity for 168 vehicles, winning the Powerball lottery you could buy it for the modest sum of 1,000 million dollars. Not bad, right?
1. Your own soccer team
If you are passionate about soccer, a good option to invest your new millions is to buy your own soccer team: with the passion that this sport arouses all over the world, it would not only be a whim to fulfill, but also a worthwhile business.
And, as with the Powerball prize you can afford the best of the best, we tell you that, without skimping, you could buy the most expensive team of the moment: nothing more and nothing less than Manchester City, for about 1,040 million euros. Can you imagine being the new boss of Haaland, De Bruyne, Grealish and Guardiola?