Prizes That Make a Difference: Inspiring Stories of Lottery Winners
In every lottery there have been winners who decided to use their winnings to make the world a better place. Today we look back at some of their stories.
---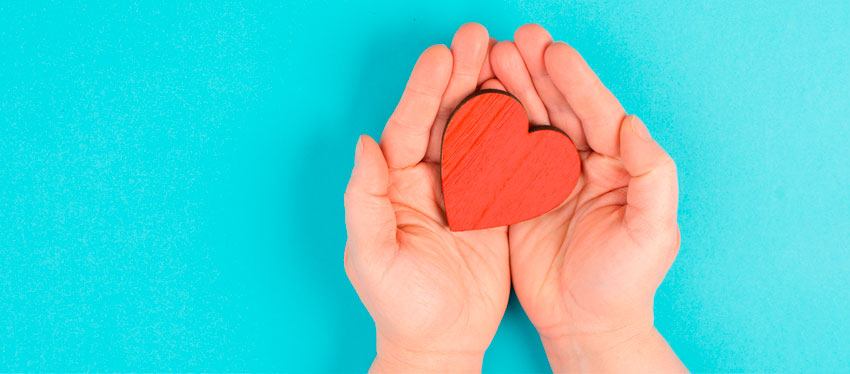 What would you do with the prize money if you won the lottery? Surely you have asked yourself this question at some point. For most people, the answer would be to buy a mansion or a luxury car, invest the money in the stock market or travel the world and never have to work again.
But there are also some other stories that inspire us by the greatness of their deeds. Every now and then, we come across lottery winners who, finding themselves with hundreds of millions in their pockets overnight, have decided that this money could be used to make the world a better place.
People who have donated their winnings to charitable causes, set up their own foundations, helped save the planet or fought to combat disease. These stories should not go unnoticed and, therefore, in this article we will highlight the stories of some of them.
The couple who used their $181 million Powerball winnings to fight their granddaughter's disease
May 4, 2008 was a special date for the married couple of Paul and Sue Rosenau. It was the fifth anniversary of the death of their 2-year-old granddaughter Makayla, who had fallen victim to a rare disease called Krabbe, for which there was no cure.
That same day, as they were watching the news and the Powerball lottery results were being announced, Sue asked Paul if he had bought a number that day, since he was an occasional player. Paul answered yes, and when they checked the numbers, they discovered that they were the lucky winners of the $181 million prize.
They didn't hesitate for a minute: from the beginning they were clear about what they wanted to spend the money on. They created a charity called The Legacy of Angels Foundation, dedicated to researching a cure for Krabbe and helping patients and families currently suffering from the disease. Fortunately, the research conducted by the foundation has led to major breakthroughs in the treatment of the disease, bringing new hope to their patients.
Interestingly, like the Rosenaus, Powerball lottery winners tend to be the ones who collaborate the most with charitable and social causes. So, if among your plans to win the lottery you have in mind to help a good cause, participating in this lottery can be a good option to continue with the tradition. Here you can play powerball online.
Saving the planet: the goal of the €200 Euromillions prize winner
On December 11, 2020, a Euromillions draw was all over the European news: the biggest record for the draw to date had been broken, with a prize of €200 million.
But the winner of the draw, a Frenchman nicknamed "Guy", made headlines again shortly afterwards, announcing that he was clear about what he wanted to do with his prize.
For Guy, nothing could be more important than caring for the planet. He decided that investing his prize money in anything else would be in vain in the face of the environmental threat and that, if no one else was going to do anything about it, he could do it himself.
So he used almost all of his prize money to set up a charitable foundation for the conservation of the planet, which he named Anyama, after the village where he spent most of his childhood. Today, Anyama continues to carry out forest and biodiversity conservation projects, and even promotes other projects to help people with disabilities who need special equipment for mobility.
The teacher who used the $111 million Powerball prize to bring joy to children
In 1993, schoolteacher Les Robins, learned that he had been the lucky winner of the $111 million Powerball lottery prize. His vocation for children led him to use the winnings for something unexpected: to create a summer camp for the young people in his community.
Les Robins used to complain that Wisconsin kids didn't have many opportunities to do the outdoor activities he used to do as a kid. So once he had his millions in his pocket, he decided he could do something to remedy the situation. He bought a total of 226 acres in the countryside and created Camp Winnegator, a summer camp that offered parents the opportunity to send their children outdoors to have fun and enjoy nature in a healthy way, away from TVs and video games.
The Canadian who donated $40 million prize to help fight cancer
Two years before winning the Canadian Lottery prize, Tom Crist's life had taken a drastic turn when he lost his wife, Jan, to fatal cancer. So, after learning he was the winner of the lottery's million-dollar jackpot, it was clear to him how best to invest the money.
As the CEO of an electrical company, he decided he didn't need financial help for himself. So when he received the $40 million prize, he decided that the best way to honor his wife's memory was to donate the money to various cancer organizations, such as the Canadian Cancer Society and the Tom Baker Cancer Centre in Calgary.
Using your lottery winnings to help others.
All of these stories prove that you can do a lot more with your lottery money than just spend it on yourself or the people around you. Following the examples of these winners is a good option to invest at least a part of the prize in a good cause if you happen to be the next lucky one. So, good luck with your next move!