What kind of millionaire would you be?
Find out what kind of millionaire you would be if you won the lottery by taking this fun quiz.
---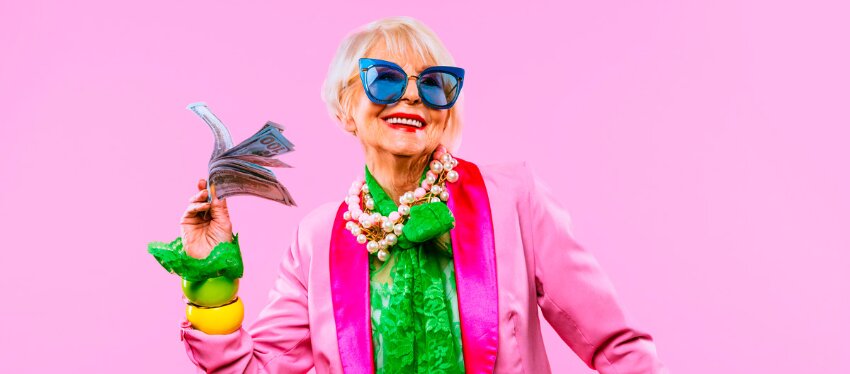 Surely, like most lottery players, you've dreamed of winning a big jackpot and becoming a millionaire. But have you ever wondered what kind of millionaire you would be?

Some people would say they would take the opportunity to go large, others to invest in a business they have long dreamed of, some to save for retirement, and some even have a desire to help others. But are you sure what your answer would be?

In this fun and easy quiz, you can find out which type of millionaire would best suit your personality, and we'll also give you some tips in case you become one after winning the lottery. Let's get into it!
Quiz to find out what kind of millionaire you would be according to your personality
How do you react when you win a prize?
A. You try to take it easy and analyse the situation well before taking any action.
B. You get very nervous and don't know how to act.
C. You immediately make plans to spend the prize money.
D. You can't wait to celebrate with your family and friends.
E. You don't want anyone to know about it.
If you had to choose a main character from any of these films or TV series, which one would you choose?
A. Richard Williams (Will Smith) in King Richard
B. Walter White (Bryan Cranston) in Breaking Bad.
C. Jordan Belfort (Leonardo DiCaprio) in The Wolf of Wall Street.
D. Jamal Malik (Dev Patel) in Slumdog Millionaire.
E. Paul Getty (Christopher Plummer) in All the Money in the World.
Do you like to give gifts to your family and friends?
A. Only to those who are really close to me, I don't waste my time giving gifts to people just to be nice to them.
B. I prefer others to buy gifts for me, as I never know what to give.
C. I don't like to skimp, my gifts are always the best or the most expensive.
D. Of course I do, I love to treat my loved ones.
E. Only if they buy one for me first!
When you have a little money left over, what do you usually do with it?
A. It is better not to waste it if you don't need it, you never know when it might come in handy to get you out of trouble in the future.
B. I always spend it before I save it.
C. I like to go out partying or spoil myself.
D. I prefer to give it to people who need it more than I do.
E. Save it, I don't like to spend it on unnecessary things.
Do you often buy things you later don't use?
A. I prefer to spend money on buying a few things that are useful and of good quality, rather than buying several things that are not so good or that I don't need in the end.
B. Yes, it is difficult for me to say no when I am offered something.
C. My wardrobe is full of new things - I love them!
D. Sometimes I do, but I try to give them away or donate them to someone who could really use them.
E. No, I never buy things just for the sake of it.
What kind of social events do you like the most?
A. Corporate or business meetings.
B. I prefer small meetings at home.
C. Fancy parties or where I can meet celebrities or interesting people.
D. Gatherings with family and friends.
E. I do not like to attend social events.
Where would you prefer to live?
A. Close to work, in a safe place with a good neighbourhood.
B. I would prefer to stay where I am, as that is where I feel comfortable.
C. If I could live anywhere I wanted, of course I would choose a luxury mansion!
D. Close to my family and loved ones, I prefer to live with little luxury, but surrounded by the people I love.
E. Somewhere far away, where I can be alone without being disturbed.
If you were alone on a paradise island, who would you invite?
A. My couple and close family.
B. I wouldn't want to be on a slightly deserted island, it sounds dangerous.
C. I'd throw a big party and hope some celebrities would come.
D. To all my loved ones, my greatest enjoyment is making those I love happy.
E. To no one, I like the peace and quiet.
How would you like to be remembered?
A. As someone who left a mark on the world.
B. I don't like to attract people's attention.
C. As a famous celebrity.
D. Like a good friend.
E. Who cares what other people think!
If you find a purse or wallet on the street, what do you do?
A. I would try to look for its owner, but if I couldn't find it, I would keep it.
B. Call the police immediately, I prefer not to get involved in these things.
C. What a coincidence, I was just in need of a little extra cash to indulge myself.
D. I would try to return it, but if I couldn't, I would donate the money to a good cause.
E. If someone doesn't take care of their stuff, tough luck!
Solutions
Most A answers: You are a very methodical, pragmatic and thoughtful person. You like to analyse all your options well before making a decision, and you never act on impulse. You are ambitious, but you only like to take risks if you have studied your chances of winning very well. You have an entrepreneurial mind, so if you win the lottery, you will probably invest the prize to make it profitable in the future, making you a very enterprising millionaire. However, be careful not to get too obsessed with business and not to enjoy your winnings - life isn't all about making money!

Most B answers: You are a somewhat insecure and indecisive person, so you may feel overwhelmed by major or unexpected changes. If you win the lottery, it's important that you start to take it easy and become more confident, so that your winnings are there to be enjoyed and don't become a burden. If you become a multi-millionaire, it is important to seek financial and legal advice to help you gain confidence and make good decisions.

Most C answers: You're all about living large and not skimping on luxuries. You are a person who likes to live the good life and stand out from the crowd. You like glamour, fame, parties and fun, so you are probably one of those millionaires who make a splash and spend a lot of money. But be careful, even lottery money is finite, and you could end up squandering it too quickly. We all love to have a good time, but it's always best to save some of it to invest the winnings and secure long-term income.

Most D answers: You are a very selfless and kind person, who cares more for others than for yourself. You like those around you to be happy, and you don't skimp on helping them whenever you can, especially those who need it most. You are probably one of those philanthropic millionaires. But even if your intentions are very good, be careful not to spend it all at once, even on good causes, as you will probably run out of money to continue helping in the long run - it's always good to think about investing some of it to keep generating funds that will allow you to help for many years to come!

Most E answers: You are an overly cautious and suspicious person. You don't like to spend unnecessarily, and you prefer to save rather than spend money. You are also not a very sociable person, so you prefer to keep your money to yourself. Therefore, you are probably one of those millionaires who prefer to keep a low profile and not to spend their money, but to keep it away from prying eyes. But while it's good to be prudent when it comes to spending your winnings and interacting with people, the truth is that money is no good if it's kept under the mattress forever. Take the opportunity to indulge yourself in moderation.