Recommended numbers to play for the Powerball Super Jackpot
Don't know what numbers to choose to complete your Powerball bet? Check out our recommendation of winning numbers!
---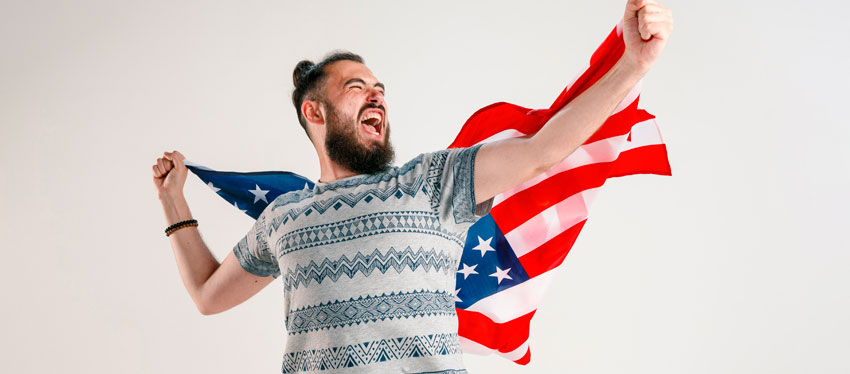 The Powerball jackpot continues to grow draw by draw without a winner, so there are already several players who turn their eyes towards the Super Jackpot accumulated to date.
Some players are clear about the numbers they are going to play: birthdays or anniversaries, lucky numbers or simply that combination of numbers that has already brought them some joy in the past.
However, there are also many players who are not so clear about which numbers to select in their bet. Today we will try to help them by suggesting some numbers that might have a better chance of winning. Let's get started!
Our selection of recommended numbers for playing Powerball
First of all, you may wonder how and why we selected these numbers as the favorites to win powerball. Spoiler alert: this is not guessing or numerology. These numbers have been selected based on statistics.
First of all, it is necessary to clarify that it is not possible to know in advance the numbers that will be drawn before the hype starts spinning on the day of the draw. The lottery results are chosen purely at random, and technically any number could be the winner. However, this is not to say that there are no numbers that are luckier than others.
By looking at the statistics of all Powerball draws, it can be determined that there is a set of numbers that have been drawn more times than others, so statistically they are more likely to be winners again. It is based on these studies that we have determined the favorite numbers to play Powerball. However, even if they are the most likely numbers, this does not necessarily mean that they will come up again in the next drawing.
That said, we will list the most recommended number combinations:
The most winning numbers in Powerball history
Powerball is a lottery that has been played since 1988 all over the United States, and since a few years ago also all over the world. This gives a sum of hundreds of draws in the last years. So, if we look at all the winning numbers in the history of Powerball, these are the numbers that have won the most times:
18, 21, 6, 10, 14 and the Powerball 18
The most winning numbers in the last Powerball drawings
Beyond the numbers that have been winners taking into account so many years ago, it is also interesting to see the numbers that are having a better run in these last draws. Thus, the luckiest numbers in the last Powerball draws are:
58, 11, 21, 21, 36, 66 and the Powerball 11
Numbers that have not won Powerball in a long time
Many will think that why should we take into account the numbers that have won less times in the last draws, if they are numbers in a bad streak. Well, that's exactly why: every bad streak comes to an end, and the fact that these numbers have not won for a long time, statistically makes it likely that their luck could come back in the next draw. So they are worth keeping in mind:
6, 7, 62, 13, 14, 42, and the Powerball 13, 20, 21 and 22
Other tips to keep in mind for your Powerball bets
Now that you know our selection of favorite numbers to play Powerball, we recommend you to take into account these other tips that will help you to finalize your winning numbers:
Alternate high and low numbers
Since the Powerball ticket is made up of 69 numbers, low numbers are considered to be those from 1 to 35, and high numbers are those from 36 to 69. If you look at the Powerball statistics, you can confirm that the winning numbers are always divided between high and low. This means that, of the numbers that have won, half have been high and half have been low.
Therefore, it is very likely that the winning Powerball number combination will be the one that includes half low numbers and half high numbers in the bet. Therefore, it is best to choose 3 low numbers and 2 high numbers, or vice versa.
Alternate odd and even numbers, but give more priority to odd numbers
Similarly, the numbers that have won in the last Powerball draws are evenly divided between odd and even numbers, although with a slightly higher percentage of odd numbers among the winners.
Thus, most likely the winning Powerball combination will be the one that alternates half odd and half even numbers. Of course, as you will have to choose 5 numbers, following the statistics it is advisable to give priority to the odd numbers, so it is best to choose 2 even numbers and 3 odd numbers.