Scratch cards: a cheaper and simpler way to play your bets
Traditional scratch games are regaining popularity in their new online formats as a very economical way to bet and win.
---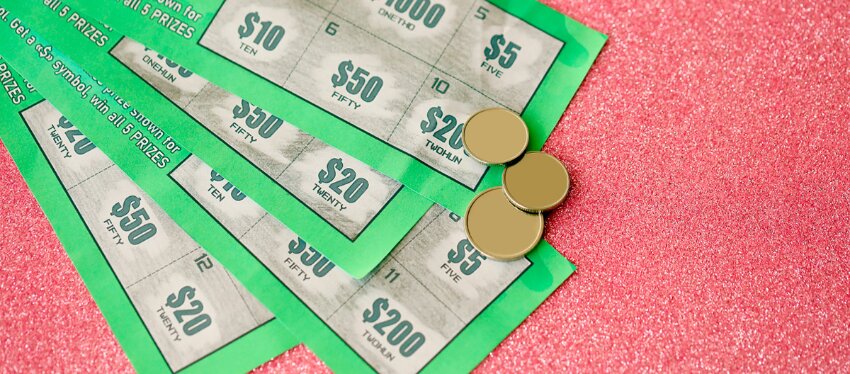 Who never bought a scratchcard to scrape it with a coin and find out if you had won one of the prizes hidden under the gray layer of graphite? Undoubtedly, we have all done it at some time. Scratchcards or just scratchs, are one of the best known and most traditional games of luck that we can find.
But, although for some time they had become less frequent, due to the great number of new games that appeared in the market, the truth is that, for some years now, their return in the online format has made them gain popularity again, not only because of the nostalgia they give us when scratching them, but above all because they are super simple and easy to play.
Online scratchcards: the renewed gaming trend
The online scratchcards that you can play from your mobile phone or computer, virtually recreate the same format of the classic scratchcards: in fact, many of them even allow you to "scratch" their surface with a virtual coin. But why is a game that had been losing popularity over the last few years, gaining popularity again? Because, unlike most games of chance, which have been evolving and becoming more complex, scratchcards maintain a very simple format and very cheap prices to play.
In fact, nowadays online scratchcards are some of the cheapest gambling games we can find, although that does not mean that they do not have attractive prizes: although some of these scratchcards offer prizes from 100 or 200 dollars, the truth is that in most cases, nowadays you can find much bigger prizes, of a few hundred thousand dollars, playing for a very low price.
Also, since most scratchcards are played with a fixed bet price, unlike slots and other casino games, the value of your bet does not affect the size of the prize you can get. Generally, buying a scratch ticket has a unique price for each game.
In addition, online scratchcards maintain a very simple format, with no multipliers, bonus rounds, levels to unlock, paylines, or any other additional elements: you simply buy a virtual ticket, scratch it, and if the numbers or symbols match, you get the prize. It's as simple as that! Therefore, they are probably today the simplest and cheapest type of game you can find among gambling games, but with the possibility of winning very big prizes.
Types of online scratchcards
Being a very simple type of game, the truth is that the advantage of online scratchcards is that they usually have very similar formats, although with a great variety of themes to choose from.
Basically, you can find two general formats: scratchcards where you must combine at least 3 equal numbers to win the same amount (for example, if when scratching your ticket you combine 3 times the number 500, you automatically win 500 dollars), and scratchcards where you must find at least 3 equal figures to win a prize, according to the value of each figure.
At the same time, there are some scratchcards that vary in the amount of numbers or figures to match, or in which you can only scratch 3 random numbers, and they must match to win, instead of scratching all the numbers of the card at the same time.
Our recommendation is that you always try the free trial version of the game before playing, which you can also find in the online scratchcard games. This way, you can test the format of the game to see which one you like the most or which one you find easier to play before betting real money. Try the scratchcards for free whenever you want: with online games, you no longer need to have a coin on your pocket to scratch. Good luck on your next play!