The biggest Powerball winners
Imagine your life if one day you took home one of the Powerball jackpots! Well, that fantasy has come true for many of the players of this lottery and here we show you the Powerball winners.
---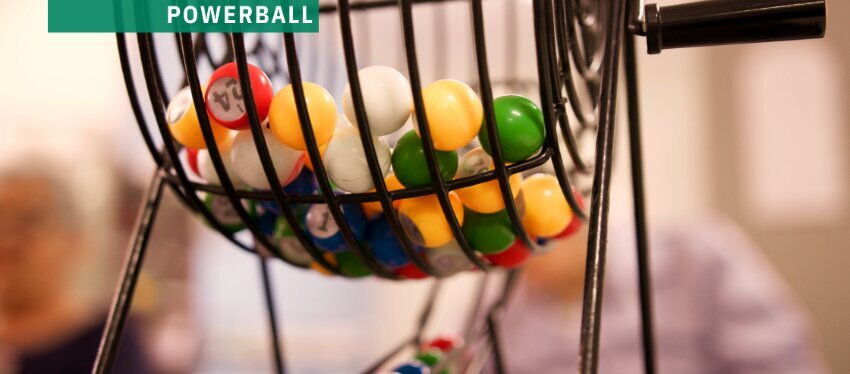 Here are the winners of the biggest Powerball draws and their stories. You could also be a lucky winner, you just have to play Powerball. You can do it through Lottofy.
Three winners: $1.58 billion - 2016



January 13, 2016 was a very special and lucky day for some Powerball players. For several months, the jackpot of this exciting lottery was one of the main attractions all over the world: the big draw was getting higher and higher, nobody could match the winning numbers and everybody was talking about what was going to be the biggest Powerball lottery prize ever. Sales skyrocketed, as everyone wanted to participate in the next Powerball drawing, the accumulated jackpot of millions had reached an astronomical $1.58 billion.

Finally, on January 13, 2016, the jackpot fell and the numbers drawn were 4-8-19-27-34, plus the number 10, corresponding to the Powerball. The Powerball winners were: John and Lisa Robinson from New Jersey, Maureen Smith and David Kaltschmidt from Florida, and finally Mae and Marvin Acosta from California!

John and Lisa Robinson: US$528 million

The first to claim their share of the $1 billion jackpot was the Robinson family from New Jersey, USA. A few days after the historic drawing, the couple went live on NBC's famous "The Today Show" and announced that they had won the $528 million Powerball (one third of the colossal jackpot). As Lisa collected her prize at the lottery headquarters in Texas, she said she could never have imagined such a prize: "I'm so excited, we were expecting a piece of cake and we got the whole cake," she said.

The couple opted to receive the lump sum cash prize, worth $327.8 million. For one of the biggest Powerball jackpots winners, the prospect of changing their lives after scooping the big jackpot didn't seem very appealing, but two years later, John and Lisa moved into a 10-bedroom house, which also had a private lake and a movie theater.



Maureen Smith: US$528 million

The second person to win a share of the largest Powerball jackpot is Maureen Smith, a 70-year-old woman from Florida (USA) who won the hearts of journalists with her incredible energy. Maureen and her husband David received a third of the impressive jackpot under the nickname "The Nickel 95 Trust" and, like most winners, opted for the lump sum of $327.8 million. Maureen told reporters that she had always entered Powerball drawings with the same numbers and never lost faith that luck would eventually be on her side and that one day she would take home one of the Powerball prizes.

The day after the big drawing, Maureen learned that she was one of the big Powerball winners, but she did not collect her prize immediately, as she first wanted to reflect and decide what she would do with so much money. And indeed, she and her husband went on with a normal life: a year later the couple were still living in a modest house and when asked about their plans, David declared, "Instead of designing airplanes, I'm going to devote myself to charity and I'm going to think about tax strategies and investments."




Mae and Marvin Acosta: US$528 million



The last to claim a third of the world's largest jackpot were Marvin and Mae Acosta. Six months had passed since the drawing and no one had collected the last part of the huge jackpot. When the identities of the lucky Powerball winners became known, California Lottery Director Hugo Lopez said, "We finally know who the winners are!"

The Acosta family did not make public statements and wanted to stay away from the media, but sent a message, "We are grateful and blessed for the rare gift we have received. We have decided to hire a team of professional advisors to manage our recent fortune." They also mentioned that they were going to donate a portion of the proceeds to charity and would offer support to associations that help those in need.

Manuel Franco: $768 million - 2019



For matching all the winning numbers in the March 27, 2019 drawing (number combination 16-20-37-44-62/ 12), Manuel Franco scooped the incredible jackpot of 768.4 million. At the age of 24, not only has he won the second largest Powerball jackpot, but Manuel is also the biggest Powerball winner, as an individual prize.

Since the age of 18, he decided to play Powerball regularly and, years later, his luck changed with a lottery win. A resident of Wisconsin, Manuel decided to buy Powerball tickets that day because he was sure something big was going to happen to him, and even looked at the store's camera at the time of purchase. He paid $10 and won millions. Unbelievable.

When he got the big news, Manuel couldn't believe it: "I felt like I was going crazy, my heart started beating so hard. I screamed for 5 or 10 minutes". The next day, he went to work as if nothing had changed in his life, but then he realized that he was one of the biggest winners in Powerball history and that he no longer needed to work.

Upon collecting his prize, Manuel stated that he planned to spend the money carefully and that he was also going to help those in need. "I am sure I will never be seen as one of the people who have gone bankrupt or anything like that. I want to have a normal life as much as possible." The biggest Powerball winner opted to receive the lump sum that amounted to $326 million after taxes.



Mavis Wanczyk: $758.7 million - 2017

Prior to Manuel's big win, Mavis Wanczyk of Massachusetts was the biggest Powerball winner. She took home the $758.7 million jackpot in the August 23, 2017 drawing. The winning number combination (6-7-16-23-26 and the Powerball 4) has symbolic meaning for Mavis: they are the birthdays of her family members. Now 53 years old, Mavis claimed her prize shortly after the Powerball results were released and collected the lump sum cash prize of $480.5 million.

After winning the third largest Powerball jackpot, Mavis said she planned to quit her job and spend more time with her family: "I just want to relax. I had a dream and it finally came true. I wanted to retire and now it has happened sooner than I thought," said Mavis.



Are there Powerball winners in online lotteries?




Of course there are. And not only there are Powerball winners, but there are also winners in other lotteries around the world, and all of them won prizes by participating with online tickets. As for the Powerball winnings, we want to highlight the secondary prizes that reached one million dollars.

That was the amount won by a 73-year-old retiree from El Salvador who participated in that historic Powerball drawing in January 2016. In other words, he just missed the Powerball (number 10 drawn) to win a share of the world's largest jackpot of $1.58 billion. Two other Powerball players, one from Canada and one from Australia, also scooped the $1 million prize.

Anyone can become one of the biggest Powerball winners. All you have to do is challenge your luck.


Choose your favorite numbers and participate in the next Powerball drawing, if you wan to have more information about which are the most selected numbers, you can check in our blog. You never know, you might hit the jackpot, or maybe win one of the other Powerball prizes.

Are you ready to join the lottery millionaires club? If after this, you wish to play Powerball, you can do it through Lottofy and win the big prize.