The sky is the limit: Superenalotto raffles 170 million
Italy's biggest lottery has been several weeks without knowing its winner, that's why one of its biggest numbers is being drawn. How to participate? Here we help you to play the Italian lottery.
---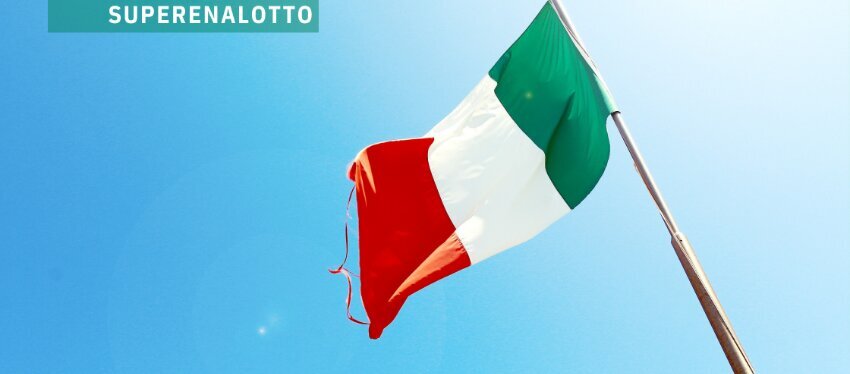 This time it is €170.100.000, one of the historical figures of the Superenalotto. Although the Italian lottery is known for its huge prizes, this is undoubtedly one of the biggest in its history. The historical record is 209 million euros.
To participate, you must match the six numbers of a 90-ball drum, in order to win the big prize. The drawings are held on Tuesday, Thursday and Saturday evenings at 8:00 pm in Rome.
How to play SuperEnalotto online?
Simply go to our SupernaLotto section in the top menu of Lottofy or you can click here to go faster.
Choose six main numbers from 1 to 90. In Lottofy, you have the option to make a single or multiple bet, the latter gives you more chances of winning per statistic.
SuperStar: You can decide to play this option for an extra amount giving you more chances to win bigger prizes. The SuperStar is drawn from a separate ball machine from the main draw, which goes from 1 to 90. This means that some of the numbers you selected in the main draw could be repeated. Basically, it is like an additional lottery.
Pick the number of drawings in which you want to participate. You can do it in one or in different ones by selecting different numbers.
Check your numbers at CombinacionGanadora.com, our website or wait for us to send you a notification. It's that simple.
Is it possible to play SuperEnalotto outside Italy and collect the prize?
The answer is yes, categorically, you can participate and collect a prize. You do not have to be an Italian resident or citizen to participate in the SuperEnalotto, no matter from which continent.
Any foreigner has the right to buy a ticket, therefore, you are allowed to collect your prize, even if you are out of the country.
Moreover, through our platform you will be able to easily collect your prize, without any problems and we will notify you if you are the lucky winner of a prize.
What days is SuperEnalotto played?
The SuperEnalotto is drawn every Tuesday, Thursday and Saturday at 8:00 pm local time in Italy. You can check the latest numbers drawn on our page.
What was SuperEnalotto's record?
The largest figure delivered by the SuperEnalotto was 209 million euros in August 2019, where after two months it was verified that a person was awarded the prize, after buying his ticket in a small bar in the town of Lodi.
The winner wanted to remain absolutely anonymous and it was the bank who collected the prize, for him. The prize was announced by the official Twitter account of SuperEnalotto that year.
This time you could be the chosen one, participate in the SuperEnalotto on Lottofy.