What are progressive jackpots and how do they work
Find out how these special slot prizes work, and what you need to consider when playing them.
---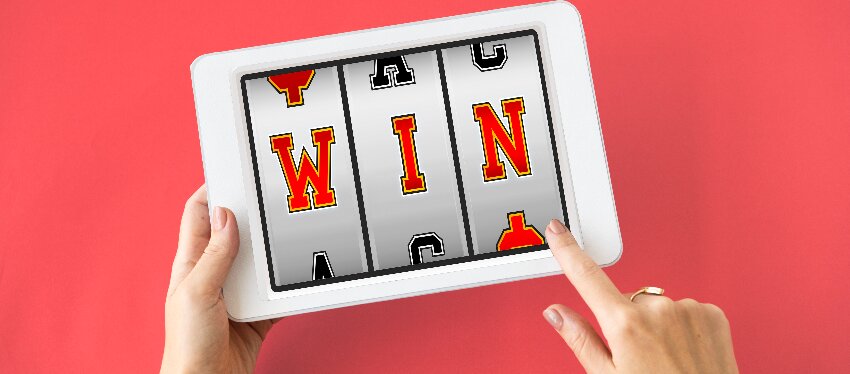 What does a player look for when entering the casino? To play the games that will allow him to win the highest possible prizes. This is the logic that game developers have followed when creating progressive jackpots, slot machines that allow you to access much bigger prizes, since the key is that they grow unlimitedly until there is a winner.
Today, thanks to the many gambling innovations that have been made possible especially by the growth of online casinos, progressive jackpot slots are among the most entertaining gambling games available. While the gameplay is similar to conventional slots, the possible wins are substantially bigger. This guide examines progressive jackpots, how they operate, and how to make the most of their jackpots.
What are Progressive Jackpots?
While conventional slots consist of fixed prizes, which may vary in proportion to the amount wagered by the player, in slots with progressive jackpots, it is possible to participate in a special type of prize, whose advantage is that, since it can grow unlimitedly, it allows access to much larger prizes than the conventional ones.
Because of its large payouts, the progressive jackpot stands out from the rest of the slots games. Some slots are specialized progressives, while others are updated versions of current games linked to a jackpot network.
These types of special slots were first introduced in large casinos in 1986. The first progressive slot machine was the famous Megabucks, developed by International Game Technology (IGT). The key of this new type of game was that every time a player participated in the jackpot but did not hit it, a part of the winnings was accumulated to the main jackpot, growing without limit. One year after its appearance, on February 1, 1987, a lucky player won the first progressive jackpot, which amounted to the incredible sum of $4,988,842.17.
Unlike these early progressive slots, the key of today's progressive jackpots is that they are connected to the same network, so they can accumulate winnings from thousands of people playing at the same time. This is especially interesting in the case of online casinos, since the same game can be played by thousands of players all over the world at the same time. This way, you will see how the jackpot grows every second!
What Is the Process of a Progressive Jackpot Slot Game?
Progressive jackpots increase in size until a player wins, before returning to a starting amount and growing again. They are accumulated by adding a portion of each wager on the game associated with the progressive jackpot and combining it with the total jackpot.
And the reality is that this kind of slots can reach very big prizes, similar to those of lottery winners. The biggest jackpot won so far stands at $23.6 million, and it was awarded in April 2021 in the famous game Mega Moolah Absolootly Mad.
Some progressive slots require that, in order to participate in the progressive jackpots, players must wager a minimum amount required, or unlock certain bonuses that allow them to access these special prizes.
Otherwise, these games work like any traditional slot, through an RNG, or Random Number Generator. The RNG is nothing more than a totally randomized algorithm that determines the winning plays in a slot, as well as in most of the online casino games you can play today. The games that use the RNG guarantee that no one, neither the player, the casino nor the developer can influence the statistics of the game, so the results of each spin are totally random, guaranteeing that the jackpot can be won at any time, by any player.
Key Players' Strategies for Winning Progressive Jackpots
Progressive jackpots are quite simple to play because the game consists of pressing a button after selecting the bet. But that's not all, because if it were that easy, we would all be millionaires. Due to the specific techniques they adopt when playing, some people are more skilled at progressives than others. Let's check out some of their expert advice:
Be Wary of Volatility
The term volatility indicates the risks associated with your bet. High volatility games can provide you with incredibly large profits and, at the same time, quickly deplete your portfolio. Therefore, you should reduce the risk of your bets and opt for low volatility games for the foreseeable future.
Understand the Return-To-Player Concept (RTP):
Progressive jackpot slot games vary greatly, especially in terms of their Return To Player rate (RTP). The RTP indicates the probability that the game will return your bet after an infinite number of spins. This ratio is presented in percentages. Suppose your favorite slot game has an RTP of 97%. That implies that for every $100 wagered, you can expect to receive $97 in return.
Therefore, choose games with a higher RTP ratio. Keep in mind that your odds are better in the short term.
Final Thoughts: Is It Better To Play Traditional Slots Or Progressive Jackpots?
If you have read this far, you are probably wondering whether it is more convenient to play progressive jackpots than conventional slots. And although the prizes of progressive slots are much bigger than those of traditional slots, the answer is, it depends.
But, if in both cases the games are controlled by random algorithms, which can make the prize to be won at any time, why not play only progressive jackpots only? Because, although the odds of winning are not lower in a progressive jackpot compared to a traditional slot, the key is that, in order to play a progressive slot, you will have to place much higher bets than in a traditional one. In addition, some progressives require you to play several spins before you even have access to the jackpots.
Therefore, whether to play one or the other will depend mainly on your budget. Keep in mind that the main reason for playing should be to have fun and enjoy your time, and not to turn the game into an overburdening burden. So, before playing, consider your budget and choose the best game taking into account all these tips. And above all, good luck!