What is a Multiple Bet and how can it help you win the lottery?
A multiple bet allows you to increase your chances of winning the lottery by adding more numbers to your bet - learn how!
---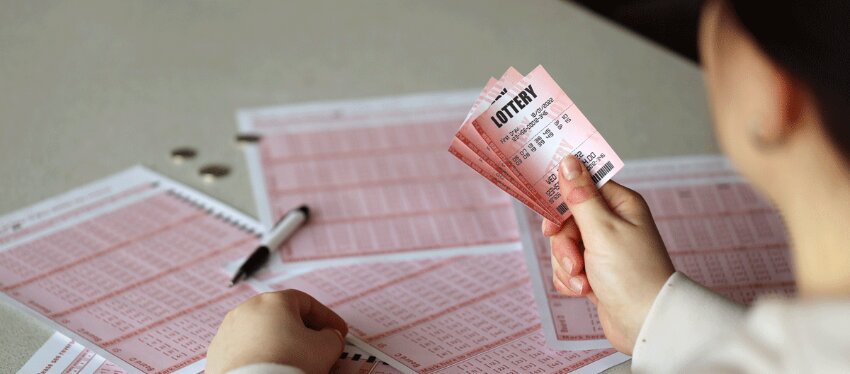 Multiple bets, are a system designed to allow us to increase our chances of winning the lottery by adding additional numbers to our bet. In this way, this gambling system allows us to play multiple betting combinations at the same time.
Nowadays, multiple bets have become one of the most recommended strategies by lottery experts to considerably increase the odds of winning in a very simple way. We will explain a bit more about how this type of special bets work, how they differ from a single bet, their advantages and in which lotteries you can play multiple bets.
Multiple vs Single Bets: How do they work?
To play in any lottery, generally the first thing to do is to select the numbers that we think will be drawn in the next draw. Each lottery has a certain amount of numbers to match: For example, in the famous Brazilian Mega-Sena lottery, you win by matching 6 numbers.
A single bet, the most classic model of lottery play, allows you to bet on the minimum amount of numbers you need to match to win the draw. So, in the case of our example, a Mega-Sena single bet allows you to choose the 6 numbers that will be drawn.
However, the odds that the numbers in my single bet will match the numbers in the draw are generally very low. If we go back to the Mega-Sena case, the odds of my 6 numbers matching the 6 numbers drawn are 1 in 50,063,860.
But what if, instead of playing only 6 numbers, I could choose 7, 8 or even 9? Well, by adding additional numbers, it is more likely that some of these will match the numbers in the draw.
This is basically what a multiple bet allows us to do: to play more numbers at the same time in the same bet, which is the equivalent of placing multiple bets with all the number combinations you choose. This way, by having more chances of hitting any of these combinations, the odds of winning will be higher. Let's continue with the example of the Mega-Sena lottery in Brazil:
Earlier, we said that with a single bet (6 numbers), the odds of matching all 6 numbers are 1 in 50,063,860. Let's see what happens by adding 1 more number: the odds of matching all 6 numbers out of 7, are much better, as they drop to 1 chance in 7,151,980. And what if we were to play a total of 15 numbers? Even better! Because then the odds of winning would be 1 in 10,003. Not bad, right?
Which lotteries allow multiple bets ?
Although traditionally, only a few lotteries originally allowed multiple bets, the good news is that Lottofy allows you to place multiple bets on all lotteries on the website.
In addition, you will have the option to use super formulas to optimise multiple bets. These mathematically optimised formulas allow you to make the most optimal combinations of all the selected numbers, in order to reduce the final cost, while maintaining a high success rate.
How many numbers can I select in a multiple bet?
This will depend on each lottery, as each one has a maximum amount of numbers you can play in your multiple bet, depending on the winning odds of each one. For example, in Mega-Sena you can select up to a maximum of 15 numbers, while in the European Euromillions lottery, you can select up to 10 numbers and 5 stars.
One thing to keep in mind when playing multiple bets is that the more numbers you add to your bet, the higher the price you pay, as playing multiple bets is technically akin to playing several betting combinations at once. However, it is a very strategic way of playing multiple combination bets, as it allows you to cover a wider range of possibilities with the same selected numbers.
It's also a much easier way to play several bets at once, as you don't need to complete more than one bet: you simply choose all the numbers you want to play in the same bet, and the system will take care of all the possible combinations to improve your chances of winning. It's as simple as that!