More chances to win the Powerball jackpot with a new draw every week
Powerball will offer 3 drawings per week: Monday, Wednesday and Saturday.
---
Good news for Powerball fans! The American sweepstakes that puts in play the biggest jackpots in the world includes a new weekly drawing starting on Monday, August 23rd.
Powerball, with this new draw gives players one more chance to win millionaire prizes. This new draw will be held on Mondays, making 3 Powerball draws every week.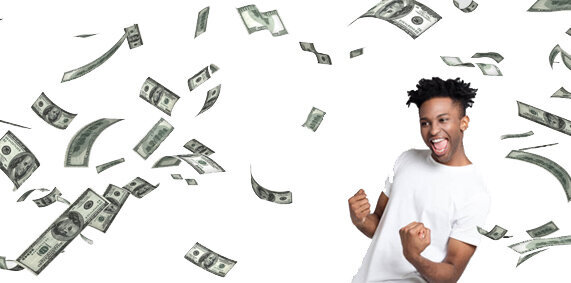 May Scheve Reardon, president of the Powerball product group and executive director of the Missouri Lottery commented: "Players have let us know that they want to play for bigger prizes, and we want Powerball to meet their expectations.

On Lottofy you can enjoy this new drawing from Monday, August 23rd.

The odds of the Powerball game do not change by adding a third draw. Players will continue to choose five numbers from 1 to 69 and a Powerball number from 1 to 26. We remind you that, as we indicated in the comparison we made between Powerball and Megamillions, the main difference between both draws is that in the main category (5+1) the odds of winning the jackpot are higher in Powerball.

Save the date and don't miss the first draw!