You don't have to win 21 Grand Slams to have Rafael Nadal's fortune
After winning the Australian Open, Rafael Nadal's fortune has been calculated at 114,908,640 euros. How to win this amount without being a tennis talent? By playing the lottery
---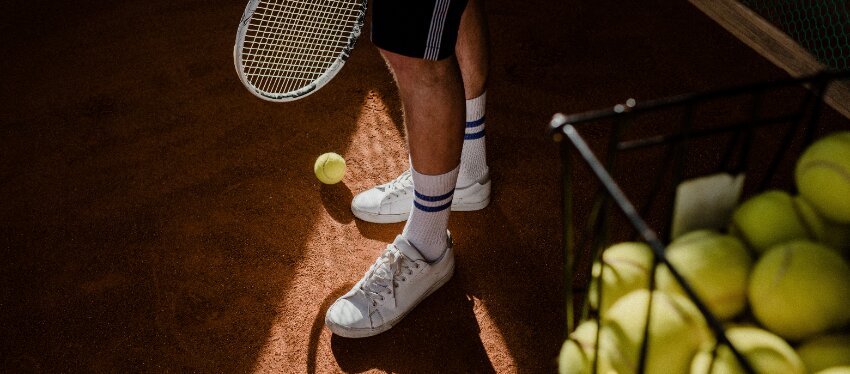 There is no doubt that Rafael Nadal's victory over Russian Daniil Medvedev at the Australian Open has been one of the most outstanding sporting events of recent times and will surely mark this year 2022.
The Spanish tennis player managed to win his 21st Grand Slam, becoming the male tennis player who has won the most major titles.
How can Rafa's fortune be surpassed? The option is just a click away thanks to the different lotteries we offer on our platform.

According to Forbes magazine estimated that in June 2020, Rafa Nadal's fortune was 40 million dollars. According to the media Nadal has won a total of 114,908,640 euros since his first win in 2004.
The Majorca-born tennis player is considered one of the best sportsmen in the world and has already won 87 titles at the age of 33.
But there is an easier alternative to obtain Rafael Nadal's fortune, and even surpass it. Through the different lotteries and their prizes, it is easy to reach and obtain more money than the tennis player, simply with a click and without having to lift 21 Grand Slam tournaments.

A cumulative Powerball draw can easily give you a figure similar to that of the Australian Open champion. Other lotteries, such as Euromillions or Megamillions, can easily give you this huge amount. It is possible.

How much has Nadal won thanks to his victories?
19 million euros he has won at Roland Garros alone, a tournament he has won 13 times. The first time Nadal won a Roland Garros tournament was in 2005, at the age of 19. This year he will go for his 14th.
It's been 16 years since he lifted his first trophy, for which he earned $904,200. The last one he won, in 2019, he received 2.5 million dollars.
In total, it is estimated that Nadal has accumulated more than $21 million thanks to his victories in the great Parisian tournament.
121 million in total thanks to the Australian Open
Rafa Nadal has a net worth of more than $121 million according to Forbes estimates, not counting sponsorships, image rights or other businesses. He is considered the third highest-earning tennis player on the ATP circuit, second only to Novak Djokovic, who leads the ranking with $143.6 million in prize money and below Roger Federer, who has earned $130 million in his career.

How much are lottery prizes worth?
This year 2022 U.S. Powerball draw last January 5 delivered U$409.3 million. While the Mega Millions awarded $289.5 million dollars in its last big draw held on January 29.
In Europe, millions are also drawn, such as the Italian lottery that this Tuesday, February 1, delivers a jackpot of 148.900.000€. The Euromillions is not far behind either, last year it gave a prize of 220 million euros to a French citizen.
As you can see, beating the greatest tennis player in history is more within your reach than ever. Just a click away.